Back to Events
Event Details
AATC Education Conference 2020
Learn. Connect. Grow. Virtually!
AATC's Education Conference will be a virtual industry conference focused on dynamic education related to the current state of our business. With opportunities to feature supplier partners in a virtual Marketplace as well as additional fun engaging aspects.
The FUSION Education Conference is a multi-day, online event with a staggered schedule. It will allow for entire office/service teams to participate without compromising onsite operations or resident satisfaction.
Date: November 17, 18, 19
Time: 9 am to 12:30 pm Daily
Location: Zoom Virtual Conference

Class Schedule Coming Soon!
(All registrations include Trade Show entry!)
Single Day Pass: $69 Per Person Per Day

Leasing and Marketing
Maintenance and Service Teams
Leadership and Professional Development

All-Access 3-Day Pass: $159

Attend Any Class, Any Day
Contact: Gregory Ann at ggoldrick@aatcnet.org or 817-616-0358 for any questions.
If you have group registrations, please contact Gregory Ann for assistance.
We look forward to seeing you and your teams in November!
LOOKING TO ATTEND OUR TRADE SHOW?
We couldn't do this without our Education Conference Sponsors! Thank you to our Host Sponsors: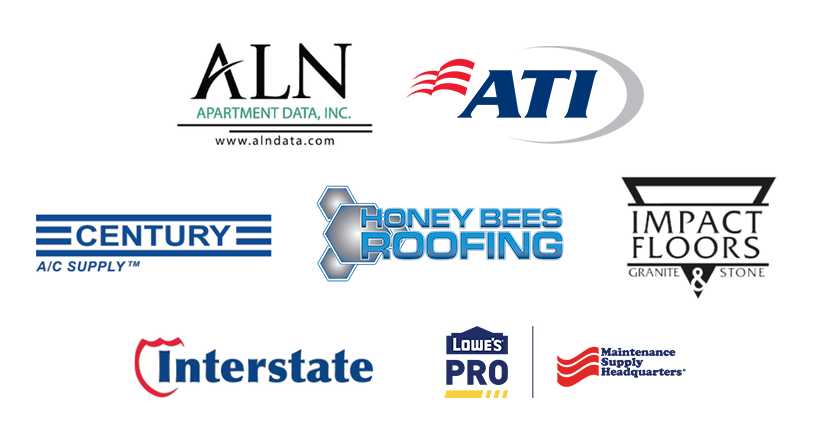 Keynote Speakers

Speakers

Jeff Barber
Olympus Property

Tracy Cherry
Summit Properties

Katy Polanco
Pace Realty

Kara Rice
Swift Bunny

Sarah Turner
Olympus Property

Chelsea Kneeland
JTurner Research