CAPS - Certified Apartment Portfolio Supervisor
Facilitated by Jodi Spurrell, WAK
---
Thursday, June 9, 2022
at
9:00 AM (CDT)
to Thursday, July 21, 2022 at 4:30 PM (CDT)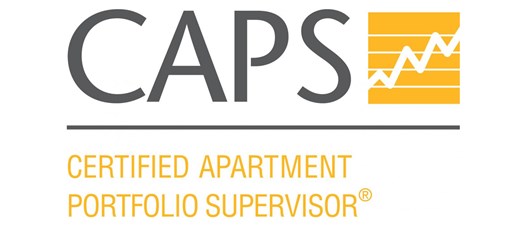 This brand-new CAPS course will help you rise to the next level in property management. It will prepare you to be an effective portfolio supervisor which may lead to increased earning potential.
You'll learn about
Achieving ethical excellence
Understanding the management agreement and creating an owner's report
Stakeholder relations with residents, communities, and municipalities
Mortgage financing
Overseeing the budget process across a portfolio
Measuring portfolio performance and property valuation
Investigating and troubleshooting and underperforming property
Property acquisition and due diligence
Market Analysis and property inspections
Operational and financial analysis inspections
Property development feasibility analysis
Investment strategies, including renovation, disposition, and refinancing
Key content for the owner/company due to diligence report
Talent development and management throughout the employee cycle
Managing staff during property sales or purchase
Contemporary issues, including occupancy, emotional support animals, hoarding, criminal background checks, RUBS, cybersecurity, and music licensing.
Program Requirements: CAPS Candidates must complete the following requirements to obtain the CAPS Designation:
24 months as Multi-site Supervisor OR CAM +24 Months as Apartment Manager
Have successfully completed CAPS coursework, and
Meet all examination requirements within 6 months of enrolling in the program.
Thank You To Our Credential Education Sponsor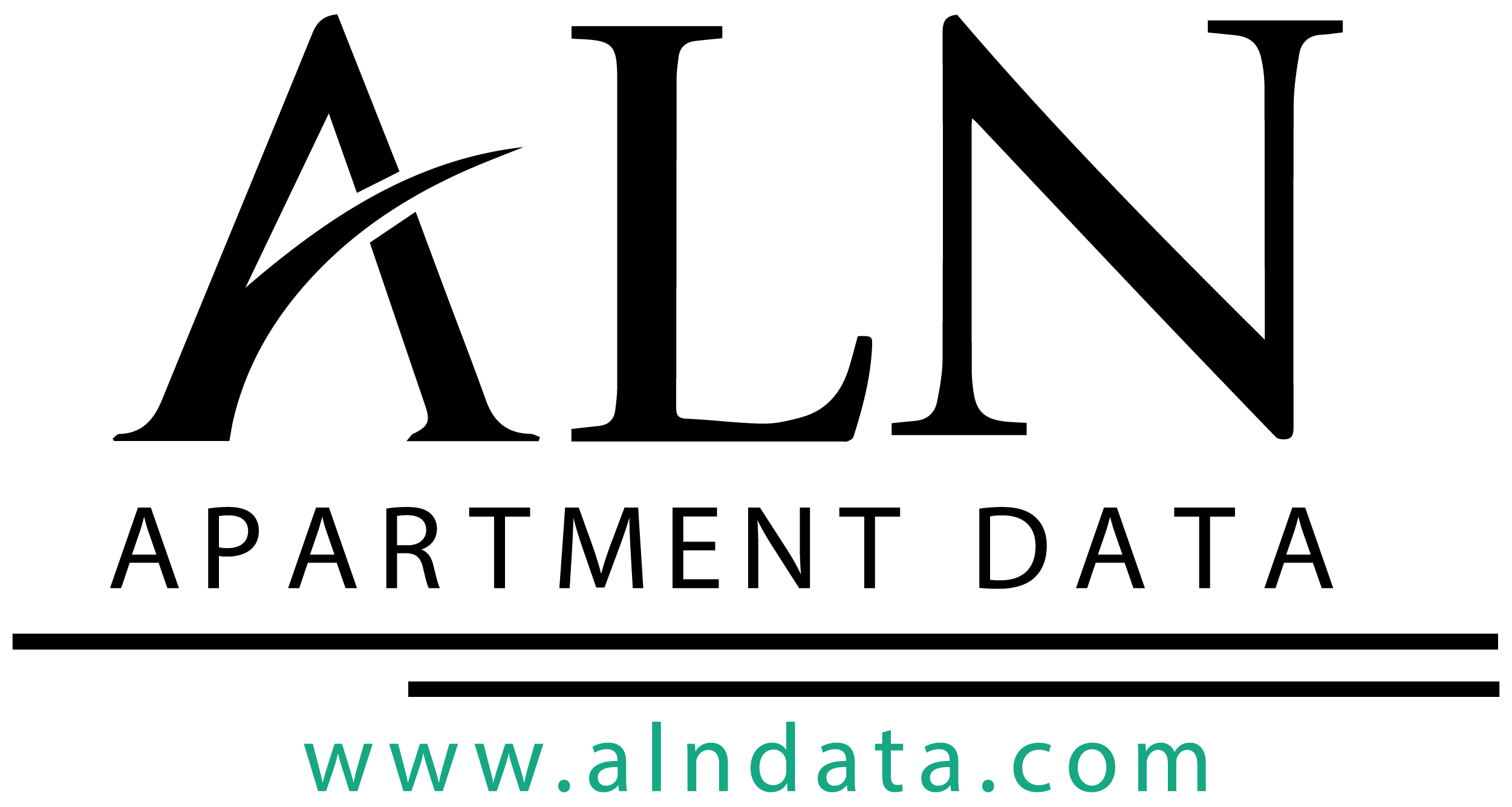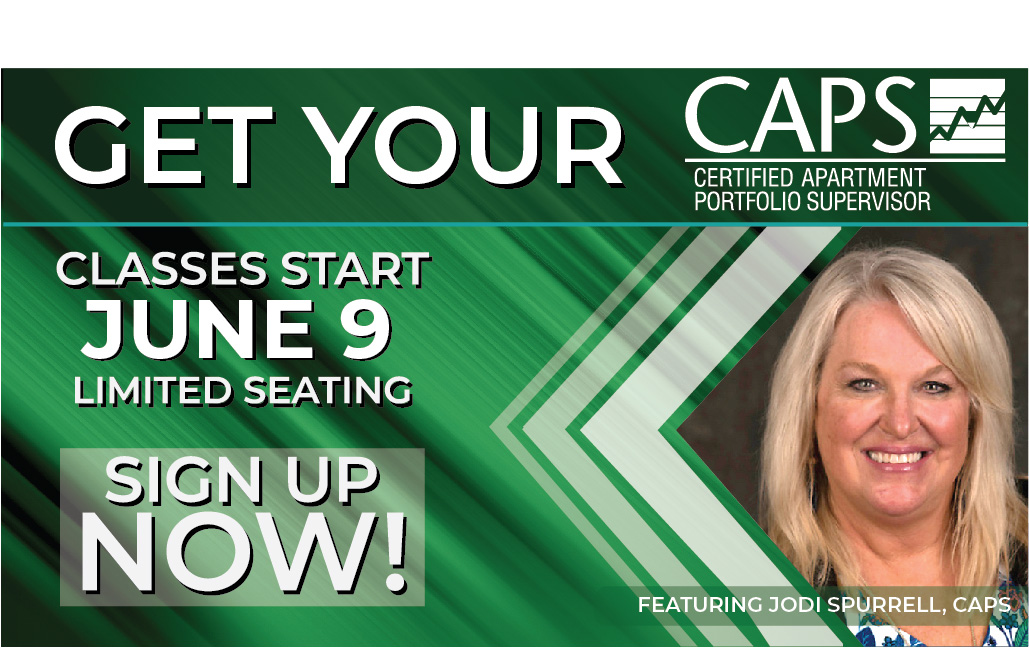 Jodi Spurrell, CAM, CAPS, NAAEI Faculty
Jodi is a Multi-Family Executive with over 30 years of experience in this industry. She is a proven leader in all aspects of multi-family real estate. She is a high energy instructor that is sure to keep you engaged. You will hear and see her passion when it comes to Education. She enjoys motivating and inspiring others to be the best they can be!
She is currently the Executive Vice President of WAK Management where she oversees all day-to-day operations. Jodi currently serves as Secretary for the Apartment Association of Greater Dallas. She also serves as a Board Director for the National Apartment Association Education Institute. She is a graduate of the Lyceum program from AATC, TAA and NAA. She has previously chaired the TAA Education Committee and AAGD's Education Committee. Her accolades include winning a Lone Star Award for Supervisor of The Year in Tarrant County, and Supervisor of the Year in Kansas City, MO. She is also the 2018 recipient of The Rita Kirby Regional Manager of The Year award from TAA. She has chaired multiple committees at AATC over the years and is a Past President of the Apartment Association of Tarrant County. Jodi also serves on the Apartment Association of Greater Dallas Executive Committee as the Secretary for 2022.
CAPS Schedule
June 9, June 16, July 14, July 21
Program Modules: Client Services and Stakeholder Relations, Investment Managment, Improving Asset Performance, Asset Evaluation, Talent Management, Contemporary Issues in Multifamily Housing
All Sessions will start at 9:00 am and end at 4:00 pm
For More Information Contact
Gregory Ann Goldrick
ggoldrick@aatcnet.org