AATC Helps CEC in a Big Way—All Thanks to our Members!
Date posted
December 5, 2022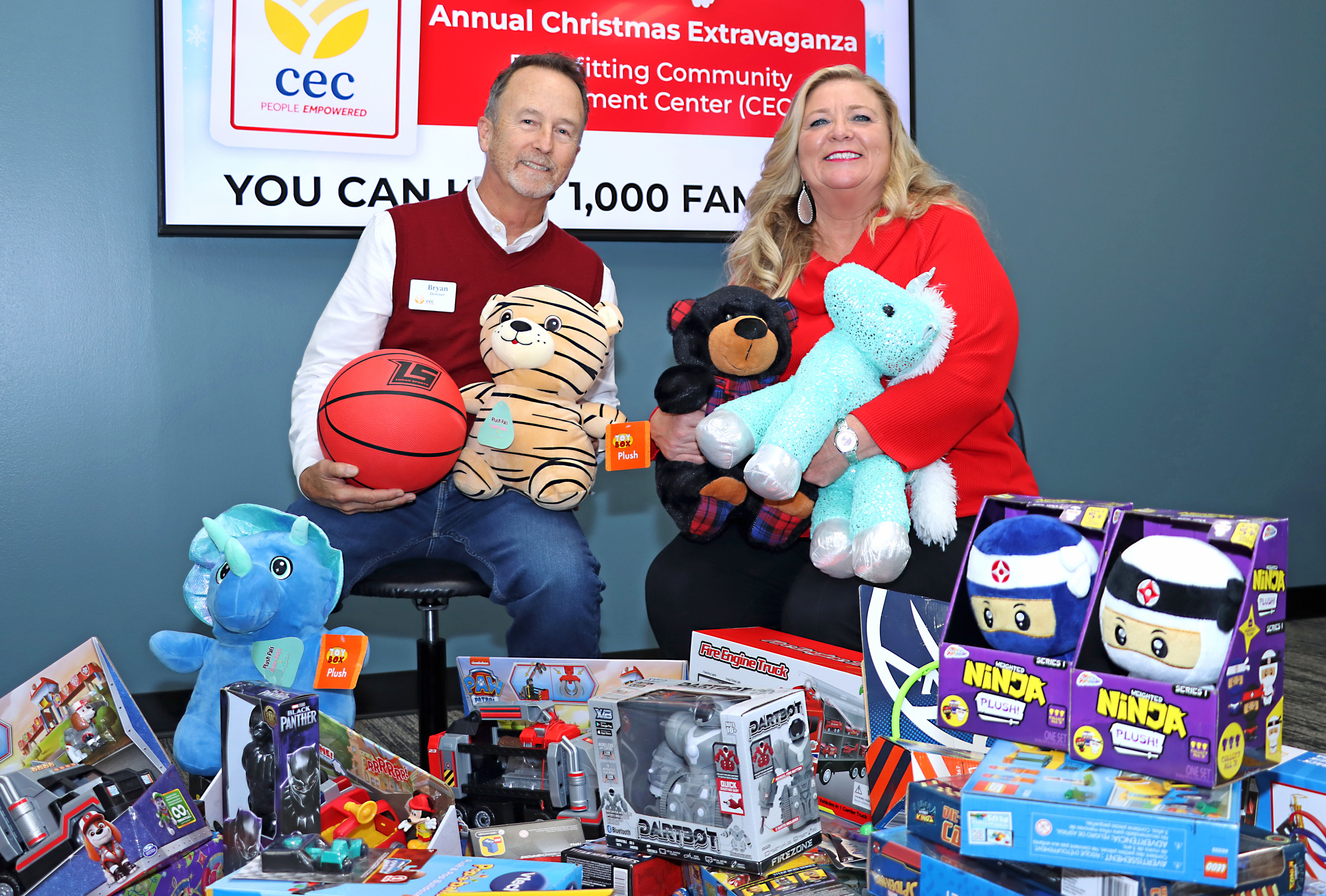 AATC is proud to partner with Community Enrichment Center (CEC) this year for our Holiday fundraising efforts. CEC is an organization whose purpose is to help people re-establish their lives, and they do this through various means. During the week of Nov 28-Dec 2, AATC members participated in a food and toy drive bringing in several hundred toys, a nice haul of food, and, to date, over $11,000 in cash donations.
"When I say AATC members have stepped up big time, it's not an overstatement!" says JoAnn Beard of BH Management, AATC's Community Services Chair.
"The CEC works directly with these families and individuals to move them out of crisis and into stability through employment readiness, high school equivalency, financial coaching, counseling, safe housing, food, and basic necessities.", says Bryan Downer, CEC's Vice President of Property and current AATC Treasurer. "These tools and Christ-centered resources help the CEC coaching staff restore hope and share God's love while guiding families toward a bright future, which will end their cycle of poverty and/or family violence."
CEC started in a closet at Richland Hills Church of Christ in 1975. It didn't take long for people to realize that something bigger was needed to help struggling families through Northeast Tarrant County. Originally designed to be a food pantry, over time, CEC has been able to tackle more areas of need in the area, and in 1990, they started the Adopt-A-Family Program for homeless families by leasing HUD foreclosed homes for $1 a year. Three short years later, HUD issued CEC a grant which allowed the program to grow and flourish, leading to what it is today.
You can still help CEC in its ongoing efforts, visit www.cechope.org to find out more information about making donations or even becoming a volunteer.
For more information on any of AATC's Community Service initiatives, contact Mindy Barnes at mbarnes@aatcnet.org.