AATC Education Conference and Trade Show have gone ONLINE!
Date posted
October 20, 2020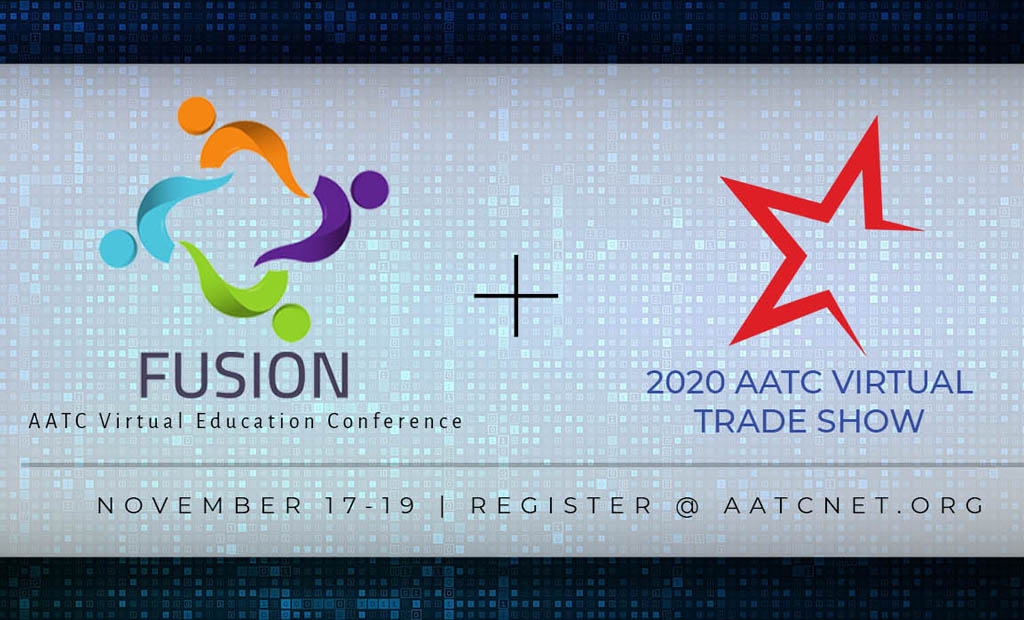 You know the drill.
Every year, AATC spends a significant amount of time marketing to our members about our largest event day of the year—AATC's Education Conference and Trade Show. While this year has presented us with a significant number of challenges due to the ongoing pandemic's effects, we have developed an online variation that will give those members, who choose to participate, a chance to continue building those business relationships.
Our Education Committee, chaired by Darcy Bixby, Westdale, has been hard at work designing this year's Fusion Education Conference, presented by MFI, which will feature two fabulous keynote speakers, Lisa Trosein, and Jackie Ramstedt. Together, these two will energize you and build you up for another year in our ever-changing industry. The 3-day conference allows for the ultimate flexibility for you and your teams a chance to participate. Mark your calendar for Nov 17-19 to take part in this conference.
Our amazing PSC advisory, led by Jeff Duerstock, Zumper, along with the Trade Show Chair, James Giddens, have to put together a unique, one-of-a-kind experience this year with our first-ever Virtual Trade show. What would normally have been a room filled with almost 2,000 AATC members and associates is now an online event, ready to allow you the ultimate in networking and business building while keeping you in a safe environment. The Trade Show is on Nov 17 & 18, from 1pm to 3pm. Make sure you show up—you might win $1000!
Thanks to each person committed to making 2020 as great as possible while working around many challenges.
We are looking forward to seeing you starting on Nov 17!