President's Letter: You Can't Spell Challenge Without Change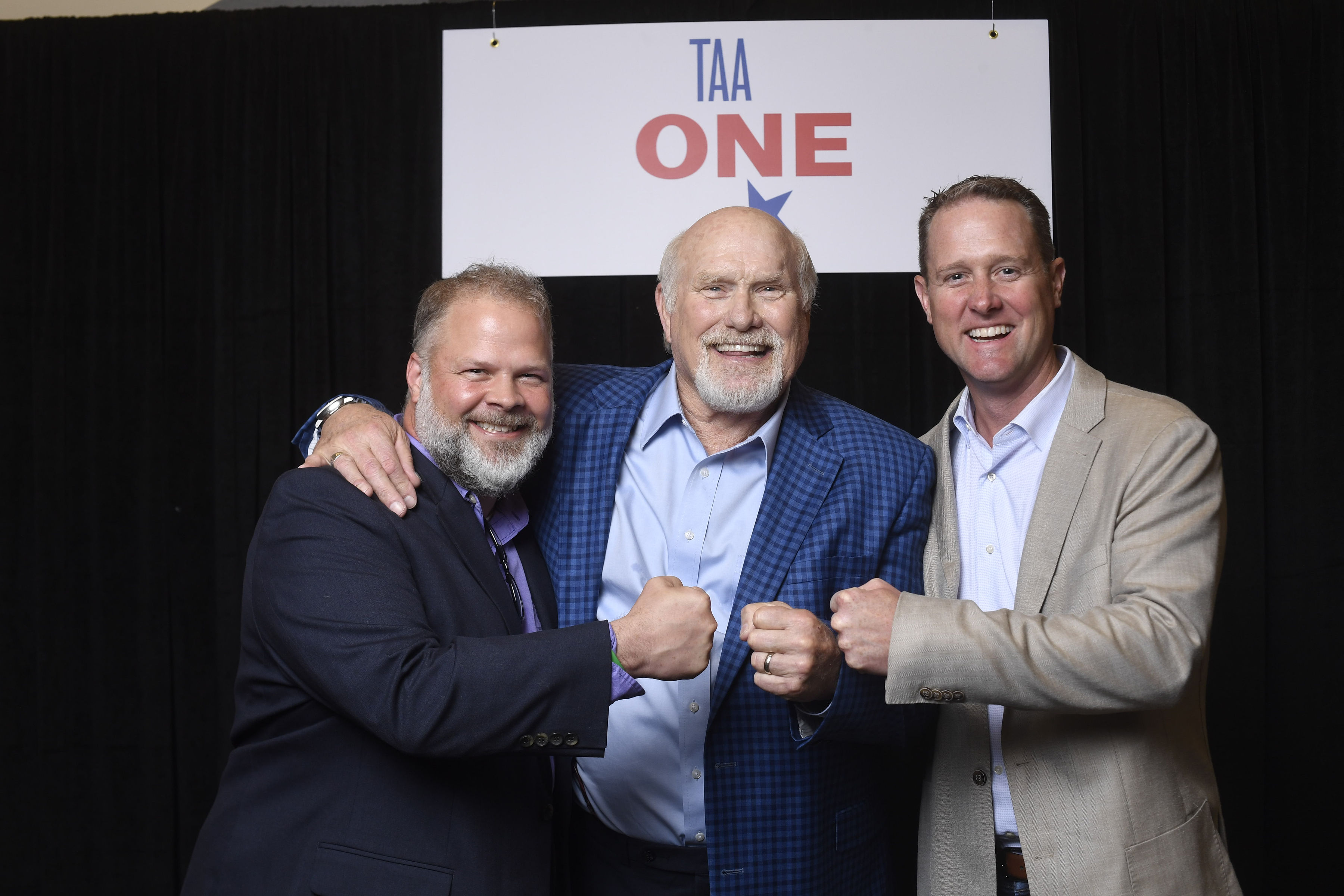 As we shift from Winter to Spring, change is in the air! Sometimes we have incredible Texas sunshine and blue skies and then, sometimes 5 minutes later even, we have 40 mph winds and driving rain…as with all things that change, we adapt and overcome!
This month I'd like to challenge each of you to invest in self-improvement, whatever that may look like to you. Where possible, hopefully, you can use the industry educational and networking opportunities made available to you. Build your personal brand (as star panel member, AATC Vice President Jeff Duerstock told us at TAA) and make a positive difference. Keeping in mind: If it doesn't challenge you, it won't change you.
April was an exciting month, not only for our AATC members but for TAA members as a whole. The TAA One Conference & Expo was held in San Antonio April 14-16 with almost 2,000 attendees; it was so exciting to see people face-to-face again. It was great to see my industry family on a more personal level and to meet some new friends! I know many of us are just plain tired of Zoom calls and the timing for the return and the theme of ONE Conference/ONE Family / ONE Industry was perfect and a big shout out to the TAA Staff for making it happen.
Not only were there over 60 Educational Sessions held during the conference, our incredible AATC members led and spoke at many of those. NFL Hall of Famer Terry Bradshaw was entertaining at the Opening Session; his humor and realness set the tone for a meaningful and fun kick-off. One of his favorite quotes being "When you've got something to prove, there's nothing greater than a challenge."
Friday evenings Leadership Celebration & Awards Gala recognized two of our highly engaged members as 2021 recipients who received honorable TAA Industry Awards. Join me in congratulating Candy Maxey with Greystar for winning the Rita Kirby Regional Property Manager of the Year Award; and Jackie Cagle with Rasa Floors for winning the Olin Steele Supplier Partner Lifetime Achievement Award. Both individuals have had exemplary AATC involvement over the past several years. Candy is our most recent Past-President, while Jackie was our most recent Vice President. Additionally, our very own Nikki Jorski with Modern Message received the 2020 Olin Steele award.
From a leadership perspective, it was super exciting to witness the installation of Hugh Cobb, Principal at Asset Living, who is a long-time AATC alumnus. So happy to see all the well-deserved accolades our AATC members are accomplishing in our industry. It proves we are truly GSD'n!
Make plans now to attend the 2022 Conference in Houston on April 27 – 29, but please don't forget to register for the upcoming CAM/CAS classes start May 25th! This year, the high-energy Jackie Ramstedt will be on hand to present some of the most robust education NAAEI has to offer. For on-site managers, the Certified Apartment Manager program is available for you to receive your credential. How would you like to put that CAM behind your name! It's an experience you won't soon forget and is a well-recognized industry designation.
Supplier Partners, you get to play in the educational sandbox too! Join CAM students for limited sessions and learn what managers learn—the ins and outs of on-site property management. Develop strategies and skill sets that will enhance your sales efforts down the road just by knowing firsthand what managers deal with on a day-to-day basis. Don't miss out! Get your Certified Apartment Supplier designation!
Learn more and register for either at www.aatcnet.org
Thanks for all the great work each of you are doing to make a difference and make our Association the best it can be; please remember to "embrace challenges as opportunities for self-transformation."
Let's Keep GSD'n out there!!
Jason Busboom, Busboom Group, is AATC's 2021 President.