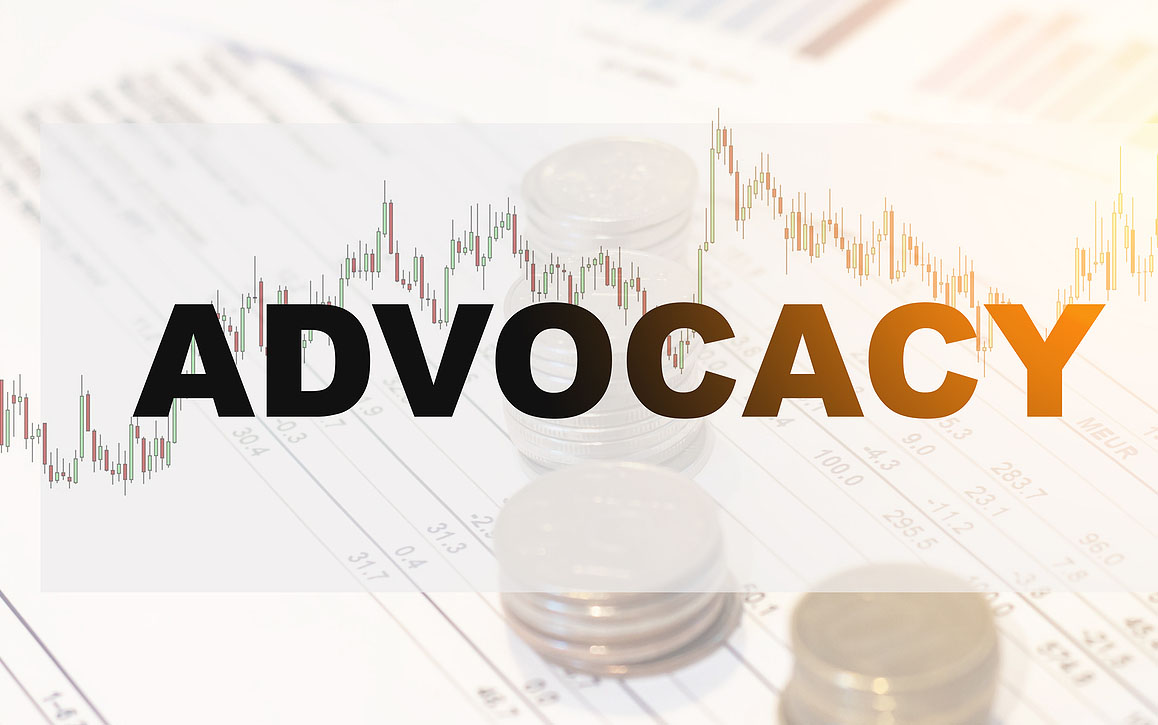 This year, we take an in-depth look at advocacy basics. Last month, we explored the process.
The process involves procedures, rules, customs, and precedents. The process also includes the interactions between society and political institutions. This month, we look at AATC Political Action Committee (AATC PAC). 
AATC PAC provides an opportunity for individuals vested in the multi-housing industry to contribute financial support to state and local candidates for public office and support or oppose measures submitted in public referendums. All contributions are made without regard to party affiliation.
All contributions to AATCs PAC must come from personal funds, including personal checking accounts and or credit cards. Donations from corporate accounts and credit cards will NOT be accepted. Note that PAC contributions are used for political purposes, so they are also not tax-deductible, and they're non-refundable. AATC is a bipartisan organization and will not favor or disadvantage any donors based on the amount of a contribution.
AATCs Spring Fling and Fall Classic golf tournaments are the principal ways we raise funds for the AATC PAC.
AATC board members, government affairs committee members, and industry leaders are encouraged to make personal donations to the AATC PAC. Our goal in 2022 is for 100% of our leadership team to contribute to the AATC PAC.
MARCH 1ST PRIMARY ELECTION RESULTS- The March 1st primary election was an overall win for AATC & TAA-supported candidates. AATC friendly congressional candidates Kay Granger (R-TX12), Beth Van Dyne (R-TX24), Roger Williams (R- TX25), and Marc Veasey (D-TX33) won. AATC Ex-Officio Board member James Buford (16%) lost his Congressional District 6 contest against incumbent Jake Ellzey. All TAA-supported statewide candidates won, including Gov. Abbott, Lt. Gov. Patrick, and Comptroller Hegar. The Texas Attorney General race is going to be a run-off between incumbent Ken Paxton (43%) and George P. Bush (23%), as is Land Commissioner's race between TAA-supported candidate Dawn Buckingham (42%) and Tim Westley (15%). AATC and TAA supported Tarrant County area state senate candidates, including Phil King (SD-10), who won with 75% of the vote, and Kelly Hancock (SD-9) was unopposed. 
AATC member state representative Craig Goldman (HD-97) was unopposed, and member state representative Stephanie Klick (HD-91) got 49% and is in a run-off with David Lowe (39%).
In other significant AATC area State House races, Glenn Rogers (44%) is in a run-off with Mike Olcott (36%) for HD 60, which includes Parker and Palo Pinto counties. AATC member Matthew Haines (14%) lost the open Denton-area state representative district 57 seat. Former Fort Worth city council member and AATC friend Cary Moon failed to make the run-off for the open state representative district 93 seat. AATC supported JP candidates Matt Hayes (R-JP7) & Lisa Woodard (D – JP8) won. Matt Krause (31%), a long-time AATC friend, made the run-off for the open Tarrant County District Attorney race. Most surprising, long-time AATC friend and former Fort Worth Mayor Betsy Price lost her County Judge race by more than 23,000 votes to Tim O'Hare.
A big shout-out goes to AATC members Craig Goldman, Stephanie Klick, Matthew Haines, and James Buford for hanging in there and fighting the good fight. Also, recognition is in order for AATC Government Affairs Committee member Scott Utley with Texas Select Construction, who won reelection as Parker County Republican Party Chair. Thanks to everyone that voted in the March primary elections.
2022 NAA ADVOCATE – This month, AATC leaders Patty Utley, Candy Maxey, Cayce Coon, and AATC staff member Perry Pillow will travel to Washington, D.C., to participate in NAA's 2022 Advocate Conference. AATC leaders will ensure that our industry's views are heard above the noise and chaos that engulfs hyper-partisan Washington. On your behalf, this group will meet with Tarrant County's congressional delegation and be aggressively advocating for changes in federal laws and regulations that impact your business, including repeal of the CARES Act 30-day Notice to Vacate; reforming the HUD Housing Choice Voucher (Section 8) program, and removing barriers to new-multifamily construction.
AATC PARTNERS WITH LOCAL AGENCIES TO HOUSE AFGHAN REFUGEES – AATC is partnering with local refugee services agencies Fort Worth Catholic Charities, World Relief, and Refugee Services of Texas to house Afghan refugees. If you have available units and would be willing to consider helping find homes for these families, please contact the following:

Numerous AATC members and leaders have had excellent experiences with housing refugees. Similar to AATC's extremely successful effort to house homeless military veterans, many refugee families have unique circumstances that are easily managed with the assistance and support of the above social services providers.    
2022 MAY 7TH MUNICIPAL ELECTION – The filing period for DFW mayor and city council races ended February 18th. Contests to watch include the open council seats in Arlington and contests in Mansfield, Burleson, Bedford, Hurst, and Euless. Fort Worth council elections are held in odd years.
Perry Pillow is AATC's Interim CEO and Director of Government Affairs. For more information, contact Perry at ppillow@aatcnet.org