AATC Member Property Sets the Tone for the Future of Affordable Housing
Date posted
November 5, 2020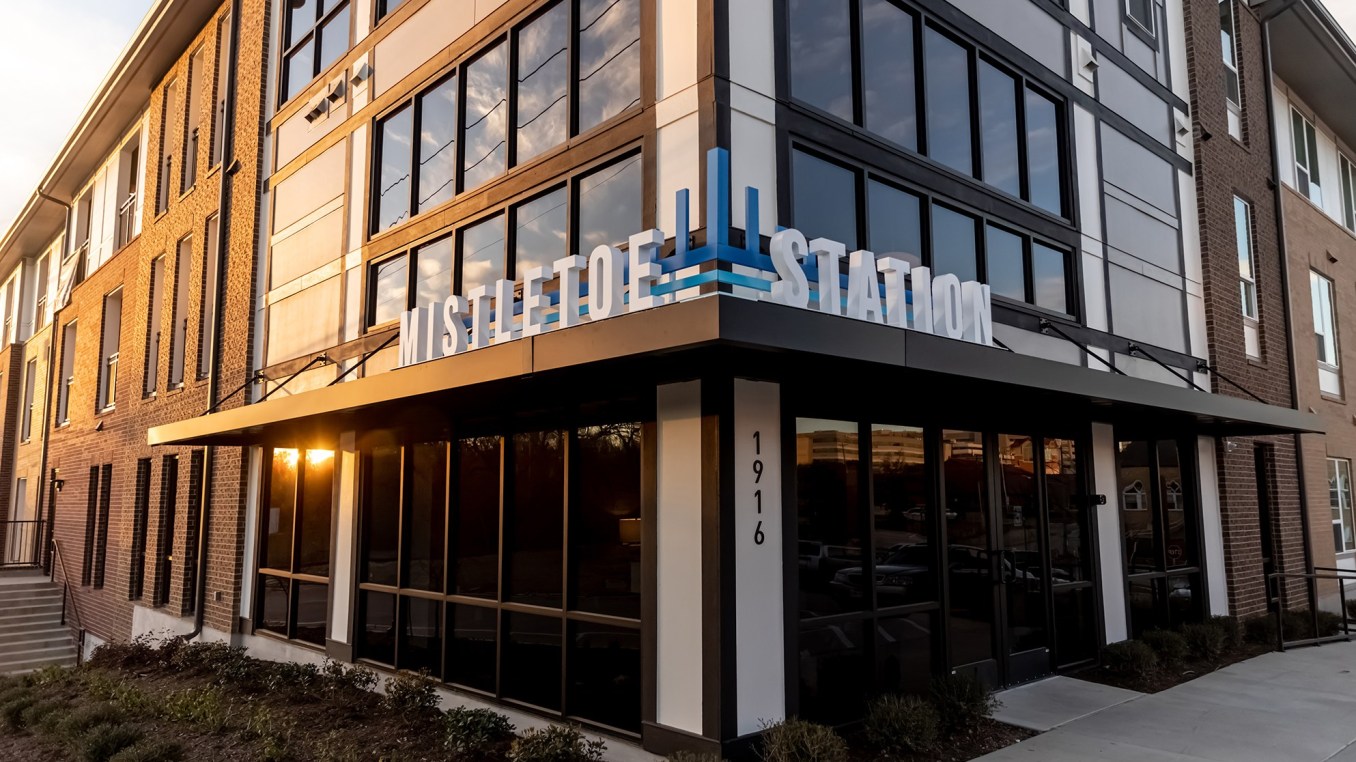 "When people have access to high-quality, affordable housing, it puts them in a better position to improve their overall wellbeing, including taking care of their health or managing a chronic disease."
— Garth Graham, MD, MPH, Vice President, Community Health and Chief Community Health Officer, CVS Health
Recently, AATC was invited to a round-table discussion regarding some success a local developer had with revitalization efforts south of Downtown Fort Worth by constructing a new affordable housing property near the hospital district. Our very own AATC member property Mistletoe Station, managed by Accolade Property Management, hosted this event to provide a testimonial to key officials in the U.S. Department of Housing & Urban Development. This event was an effort to advocate for the process by which they could achieve success and present the government with opportunities for opening doors to make these efforts far more enticing for other developers in the future.
Lisa Stephens, President of Saigebrook Development, LLC, and development partner, Megan Lasch, President of O-SDA Industries, were the tour-de-force behind this project. Lasch stressed the importance of persistence, patience, and an unwavering determination to finish. By utilizing the efforts of eight different private and government entities and resources, they were able to get Mistletoe Station to the finish line.
"Mistletoe Station is the result of successful public-private partnerships that came together with a common goal in mind – to provide affordable and workforce housing in a previously underserved and underutilized location," says Stephens. "The City of Fort Worth, Fort Worth Housing Solutions, the Southside TIF, and the Texas Department of Housing and Community Affairs all participated in solving the multiple levels of funding needed for development and construction. Hunt Capital Partners syndicated the Housing Tax Credit equity while JP Morgan Chase and Freddie Mac provided the construction and permanent loans. A further partnership with Baylor Scott and White furnished four units for traveling medical staff as well as eight apartments for transplant patients and their families. We are truly grateful for each and every one of these partners. At Saigebrook Development and O-SDA Industries, we believe that having a home matters. Affordable housing provides a platform for stability, healthy living, and increased opportunity. Public-private partnerships such as Mistletoe Station are the key to transitioning these ideas from concepts into communities."
Stephens, Lasch, and Accolade Property Management President Stephanie Baker hosted a property tour of Mistletoe Station and held an affordable housing discussion with Director of the White House Opportunity and Revitalization Council Scott Turner, HUD Chief of Staff Andrew Hughes, Fort Worth Mayor Betsy Price, Fort Worth City Councilmember Ann Zadeh, and Fort Worth Human Relations Commission Chair Kimberly Porter along with AATC Board of Directors members Mary Margaret Lemons (Fort Worth Housing Solutions) and Cayce Coon (Madera Residential).
Director Turner and Mayor Price praised Stephens and Lasch for developing Mistletoe Station in an area providing so many opportunities for its residents. Mayor Price thanked the developers for their commitment to public-private partnerships and bringing much needed affordable housing to the area. Councilwoman Zadeh applauded Lasch's and Stephens' willingness to work with city officials, neighborhood leaders, and other stakeholders to ensure a high-quality, sustainable development.
Located in the Medical District, Lasch shared that Mistletoe Station has 110 market-rate and affordable units for families, seniors, individuals, disabled, and formerly homeless residents across all income levels. In addition to the standard development cost, Saigebrook invested more than $5 million in site infrastructure improvements, including an agreement with the Fort Worth & Western Railroad, whose tracks adjoin the property.
Perry Pillow is AATC's Director of Government Affairs. For more information, contact Perry Pillow at ppillow@aatcnet.org.