Redbook Blues: Per Your Request
Date posted
October 6, 2021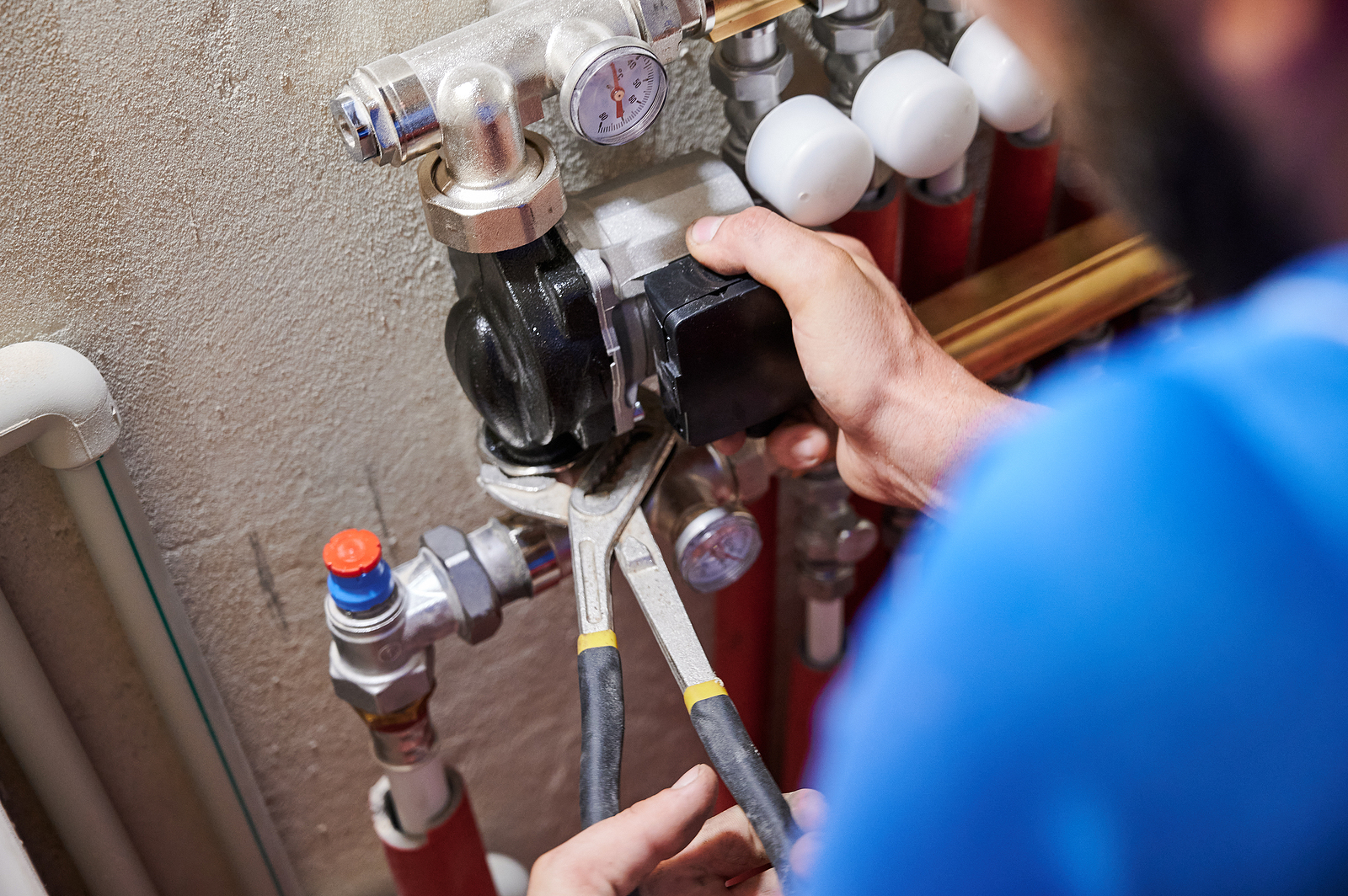 The REDBOOK contains a wealth of legal information for residential rent property owners and operators. You probably consult your REDBOOK when you have a question about the TAA Lease and addendums or if you have a fair housing or tricky eviction case. However, the REDBOOK is way more than legalese. In fact, it contains lot of very real-world, practical information and guidance.
This month, we are going to look at REDBOOK's ten commandments for dealing with resident maintenance requests. It doesn't get more practical than that! We all know the importance of prompt and proper maintenance: resident retention, asset preservation, and improved NOI.
Use the below REDBOOK top ten tips as a checklist for your onsite teams. This list is not comprehensive, but it contains excellent Thou Shall and Thou Shall Nots that make your and your onsite teams' lives better. It's not a sin to break one of the below, but it sure can be hell if you do!
1st Commandment: Quickly respond to maintenance requests.
2nd Commandment: Precisely document repairs.
3rd Commandment: Get it from the proper authority.
4th Commandment: Key control is key.
5th Commandment: Keep company business confidential.
6th Commandment: Do not fraternize with residents.
7th Commandment: Always be professional.
8th Commandment: Report lease violations.
9th Commandment: Do not address security concerns.
10th Commandment: Treat all residents the same.
Texas law (property code section 92.052) requires landlords to make a diligent effort to repair, replace, and/or remedy conditions that affect a resident's health or safety. We are all learning to navigate the new business reality forced upon us by the COVID-19 pandemic including how to provide timely maintenance service. This law does not mandate maintenance be performed with a rigid timeframe, rather, it holds landlords to a "reasonableness" standard (generally a seven-day limit). In other words, make a good faith effort to take steps toward addressing the request within a week. Do not delay or procrastinate.
Whether you're using online resident portal software or taking orders over the phone, each work order should designate what work was done and whether the problem was resolved. All work orders should be dated. The name(s) of the maintenance personnel performing the work should be clearly printed. The technician(s) should also sign the work order. If the problem was not resolved, the supervisor (or manager) should be notified immediately. Work orders provide an important source of information. When owners are attempting to defend against a claim that work was not performed properly or in a timely fashion, work orders provide the documentary evidence necessary to defend the case. Problems develop when the work orders are not legible or do not contain the appropriate information.
Ensure that you have written instructions about can submit a service request and who on your onsite team assigns work orders. This allows your teams to effectively and efficiently complete maintenance requests.
All onsite employees, especially maintenance personnel, must follow instructions with respect to taking and returning keys and with respect to giving keys to others. Units should never be left unlocked or open and keys should be returned immediately after leaving a unit. Keys should not be taken off the property on lunch breaks or given to other vendors or contractors. Obviously, keys should not be given to unauthorized personnel. Additionally, unauthorized persons should never be allowed in a unit, even when accompanied by maintenance personnel.
Keep your internal, company business confidential. If maintenance personnel does not get along with the manager or other office staff, residents should not be used as "sounding boards" for the maintenance personnel to vent interoffice frustrations. This will come back to haunt you. The business of one resident should never be discussed with another resident. Generally, residents in a community love to talk about each other. Maintenance personnel should not fuel the resident's desire to gossip.
The primary concern with fraternizing with residents (your customers) is not raised when you are friends (or girlfriend or boyfriend) with the resident; the primary concern is when you cease being friends (or break up). Also, getting too "social" with your residents may cause its own set of problems. Getting drunk together at the local watering hole may seem like a fun bonding experience; however, this is also a good way to violate commandment No. 5 (see above).

Do not lend residents money. Do not borrow from residents. Do not drive residents to the grocery store, even though you think you are just being helpful. Remember: "Friendly" residents will seek favors and want special treatment.
Always maintain professionalism. Remember, you and your company want to portray a professional owner/resident relationship with your residents. This will be jeopardized to the extent that maintenance personnel do not act consistently with this philosophy. Acting in a hostile, abusive, rude, or argumentative manner toward residents will be detrimental to your goal of maintaining a professional business-like relationship with residents. If residents act in an abusive or hostile fashion (as they do on occasion), do not respond by acting in the same way. Leave the scene and advise the manager of the resident's conduct.
Report violations of leases or rules. Maintenance personnel are often on the front line of resident complaints. They are also on the front line with respect to witnessing resident violations. Report drug paraphernalia in a unit, report unauthorized occupants, report rude, abusive, and offensive behavior. Maintenance personnel should be well informed on what to do when violations are witnessed.
Do not try to address security concerns. If residents are concerned about their security, residents may seek advice from anyone who works in the apartment community. Neither management nor maintenance can represent that there is any type of police protection provided by the owner or manager of the community. Maintenance personnel should refer security-related questions to management personnel, who should be trained to respond in an appropriate fashion. If there is an emergency, call 911.
Treat all residents equally. Maintenance personnel should be instructed to comply with all fair housing laws. Residents should not be discriminated against based on race, color, religion, sex, familial status, handicap, or national origin. All fair housing questions, such as requests for reasonable accommodations or modifications, should be referred by the maintenance personnel to management.
John Gillespie, WAK Property Management, is the AATC Government Affairs Committee Chair.