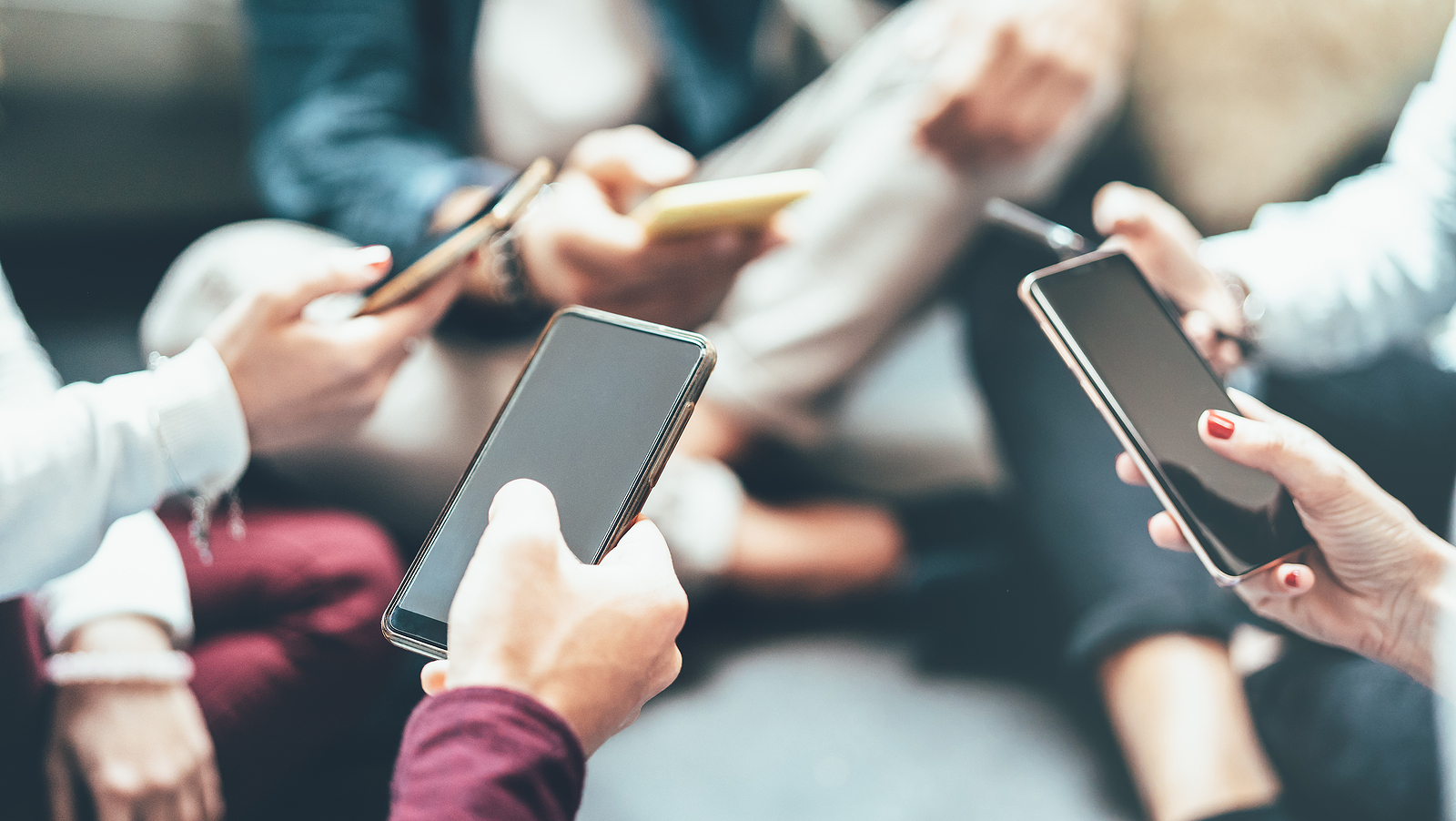 Insanity is hereditary—you get it from your teenagers! If you are or have been the parent of a teen, you are simultaneously nodding your head in agreement, laughing, and crying. It isn't easy raising a mini version of yourself or your spouse! Enough about me—on to advocacy.
As a reminder, we are looking at advocacy by the numbers this year—Sesame Street number of the month for those non-teen parents. Last month, I explored the significance of nine: nine United States Supreme Court justices and nine members of local city councils. This month, we examine the impact of 14, 16, and 18: The AATC Advocacy Teens!
AATC's service area includes 14 state representatives: 11 Republicans and 3 Democrats. Interestingly, 11 of these districts are entirely within Tarrant County, and 3 encompass the adjacent, rural southern, and western counties. Half (7) are serving as committee chairs during the 2021 Texas Legislature Session. Most significantly, Chris Turner (D – HD 101) chairs the Business and Industry Committee, which oversees all state landlord-tenant issues (fair housing, evictions, source of income, habitability, etc.). More importantly, 2 are AATC members: Craig Goldman (R – HD 97) and Stephanie Klick (R – HD 91).
Obviously, these 14 do not always agree with AATC or each other (teenagers). Still, AATC members and staff have worked hard over the years to establish excellent relationships with our legislature delegation. This year, we have had St. Rep. Nicole Collier (D – HD 95) speak to our Government Affairs Committee, and Goldman was a guest speaker at the March AATC Board of Directors meeting. AATC and TAA members and staff met virtually or in-person with all 14 representatives within the past year. Supporting our AATC PAC helps to build these strong bonds.
I am confident that when Chuck Berry sang "Sweet Little Sixteen," he was not referring to politics, but 16 is a sweet number in the Texas State Senates. There are 31 members of the Texas Senate. A simple majority (16 votes) is all that is technically required to pass legislation; however, bills are required to be taken up in the order they are placed on the calendar. Republicans hold 18 of the seats in the Senate. Their rules require "five-ninths" (or 18 votes) to bring a bill up for debate. Bills must be "debated" before they can be voted on, so 18 is the actual number.
Confused? Do not be. Teens are just as wonderful and weird in politics as they are in real life!
MAY 1st MUNICIPAL ELECTIONS - A record number of Tarrant County voters and candidates participated in this year's May 1st municipal and special congressional races. As expected, many contests will ultimately be decided in the Saturday, June 5th, run-off elections.
AATC did not endorse nor AATC PAC support any candidates in this first round of voting. AATC's Government Affairs Committee will meet May 20th to make candidate contribution recommendations to the AATC PAC Trustees for the June 5th run-offs. These elections are a reminder of the importance of each member of AATC making a financial contribution to AATC PAC and NAA PAC. Your investment in AATC PAC and NAA PAC ensures that our industry's voice is heard when local, state, and national governments debate onerous policies like eviction moratoriums, inspection fee increases, tax rate increases, etc. Following is a summary of this year's municipal and special congressional elections. If you have any questions, email me at ppillow@aatcnet.org or give me a call at (817) 616-0354.
Contests going to June 5th Run-off:

Congress (TX District 6):
Longtime AATC friend and NAA PAC supported Republican candidate Susan Wright (19.2%) finished first in a field of 23 candidates for this open seat. Wright will face Republican state representative Jake Ellzey (13.6%) in the June 5th run-off. Wright received 4,200 more votes than Ellzey. Wright is the widow of former Congressman Ron Wright, who previously held this seat.
Fort Worth
Mayor (Open Seat): Peoples vs. Parker




Tarrant County Democrat Party Chair Deborah Peoples (33.6%) and AATC friend and former Chief of Staff to Mayor Betsy Price Mattie Parker (30.8%) were the top two vote-getters. Former Fort Worth City Council members Dr. Brian Byrd (15%) and Ann Zadeh (8.6%) finished third and fifth.

District 6: Jordan vs. Williams




Incumbent councilmember and AATC friend Jungus Jordan (43.7%) will face newcomer Jared Williams (34.4%).

District 7 (Open Seat): Pent vs. Firestone




Fort Worth native and business owner Zeb Pent (32.7%) faces Leonard Firestone (27.7%), founder of TX Whiskey and great-grandson of Firestone Tire founder.

District 8: Nettles vs. Gray:




Perennial challenger Chris Nettles (45.87%) will oppose incumbent and longtime AATC friend Kelly Allen Gray (43.5%).

District 9 (Open Seat): Beck vs. Peralta




Prominent Democrat Attorney Elizabeth Beck (42.79%) will oppose Fernando Peralta (12.5%). Beck ran unsuccessfully against AATC member Craig Goldman (R – HD 97) for state representative in 2020.
Arlington
Mayor (Open Seat): Ross vs. Glaspie




Prominent attorney and entrepreneur Jim Ross (47.39%) faces former city council member Michael Glaspie (21.12%). Current council member Marvin Sutton (14.95%) finished 3rd

District 3 (Open Seat): Saleh vs. Hunter




Newcomers Diana Saleh (32.16%) and Nikkie Hunter (31.5%) will vie for the seat vacated by Marvin Sutton.
Euless
Place 6 (Open Seat): Owens vs Paudel




AATC friend Eric Owens (45.55%) faces newcomer Tika Paudel (44.36%)
May 1 Winners:
Fort Worth
District 2: Incumbent Carlos Flores (65%)

District 3 (Open Seat): Michael Crain (71%)

District 4: Incumbent Carey Moon (51.4%)

District 5: Incumbent Gyna Bivens (65%)
Arlington
District 4: Incumbent Andrew Piel (65%)

District 5 (Open Seat): Barbara Boxhall (61.61%)

District 8 (At Large): Barbara Odom-Wesley (76%)
Click on the below link to view all results:
https://results.enr.clarityelections.com/TX/Tarrant/108901/web.275533/#/summary?category=C_3
TEXAS LEGISLATURE UPDATE - The 140-day Texas Legislature session began Tuesday, January 12th, and ends Monday, May 31st. This year's session will be dominated by electric power, budget, and redistricting. TAA is actively tracking more than 400 bills. Half the Tarrant County legislative delegation serves as committee chairs, including AATC members Craig Goldman (Energy Resources) and Stephanie Klick (Public Health). Chris Turner (D - Grand Prairie) was appointed chair of the Business & Industry Committee, which has jurisdiction of all landlord-tenant legislation. Other AATC-area legislator chairs including Burns (Agriculture), Collier (Jurisprudence), Geren (Local & Consent Calendars), and Krause (General Investigating).
TEXAS SUPREME COURT ENDS EVICTION MORATORIUM – President Biden extended the CDC eviction moratorium until June 30th, 2021. Still, the Texas Supreme Court did not order Justice of the Peace courts to follow this extension. Bottom line, non-payment of rent evictions can proceed in Texas. Based on communications with Tarrant County Justice of the Peace courts, AATC member attorneys, and AATC members, rental housing owners/operators win a significantly high percentage of non-payment evictions. As always, AATC staff strongly urges AATC members to consult one of AATC's Legal Services Program attorneys before pursuing an eviction.
RENTAL ASSISTANCE – Tarrant County municipalities have received more than $65 million in additional rental assistance funds. These monies can be used to pay rent for up to one year. This new round of funding allows both renters and landlords (on behalf of their residents) to apply for assistance. In addition, the state of Texas received more than $1.4 billion in rental assistance funds. These monies are being administered by the Texas Department of Housing and Community Affairs (TDHCA) through its Texas Rent Relief Program. For more information on the TDHCA program, go to: https://texasrentrelief.com. AATC is hosting a webinar on various government rental assistance programs the week of May 10th. To register for these webinars, contact either Gregory Ann Goldrick at ggoldrick@aatcnet.org or ppillow@atcnet.org.
AATC MEETS WITH CONGRESSIONAL CANDIDATE WRIGHT – AATC Government Affairs Committee Chair John Gillespie (WAK) and AATC Board member and Industry Research Committee Chair Nicole Zaitoon met April 29th with Texas congressional district 6 Republican candidate Susan Wright to deliver a $5,000 NAA PAC contribution. Susan is the widow of longtime AATC friend Congressman Ron Wright.
For additional information on AATCs advocacy initiatives, go to www.aatcnet.org/advocacy or reach out to the association's director of government affairs, Perry Pillow at ppillow@aatcnet.org.