Pillow Talk: The Supremes
Date posted
December 2, 2022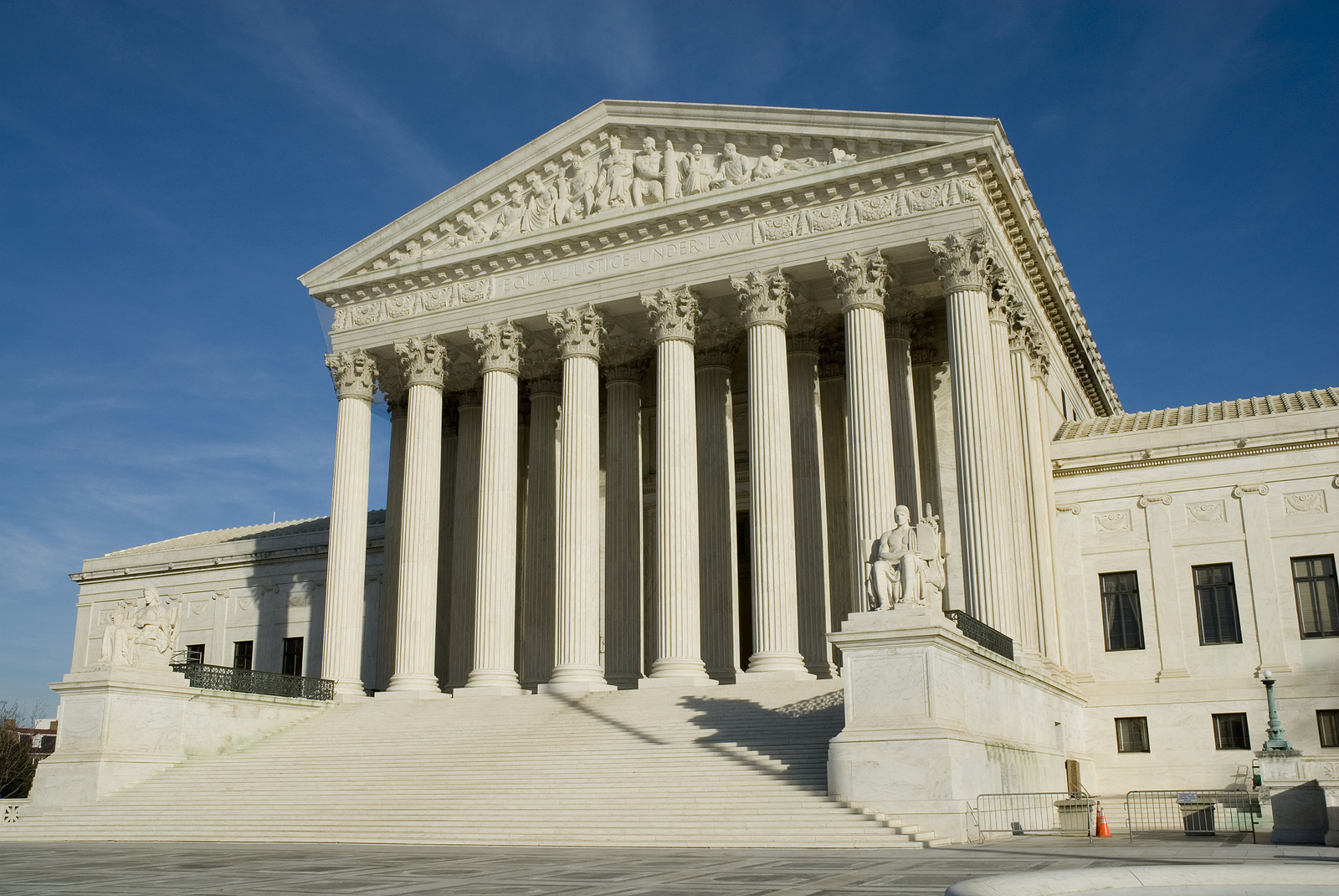 America's constitutional government consists of three parts (or branches: 1) executive (president, agencies, and departments); 2) legislative (Senate and House of Representatives); and judicial (all federal courts, including the Supreme Court of the United States ). Most Americans understand the president and congress, but few Americans know anything about the federal court system.
The Supreme Court of the United States (SCOTUS) is the most elusive and impactful federal court. Yet, given our divided and toxic political, social, and economic lives, decisions that govern our society are increasingly made by nine (and frequently five) individuals.
Do not feel bad if the only things you know about SCOTUS are Roe v. Wade; lifetime appointments; black robes; and RBG! All you need to know is that the SCOTUS consists of nine judges appointed by the president and confirmed by the Senate. But, more importantly, it only takes a majority (five out of nine) for their opinion to become the supreme law of the land.
Think about that! Five people determine how 332 million of our fellow citizens live, work, and play. Five people set the boundaries on your and my freedoms. Five people choose what is legal and illegal. Five people determine who lives and who dies. Five people decided what the framers of the Constitution meant and what they omitted. Five. Millions of Americans vote, yet it only takes five Americans to determine the rules which govern our democratic republic.
President Biden recently appointed the first African American female justice to the SCOTUS. He may or may not get to appoint anyone else. Odds are the president elected in 2024 will get to appoint at least one judge—elections matter. More importantly, five American judges presiding in Washington, D.C. matter.
AATC, TAA, and NAA PACs ENDORSED CANDIDATES WON 35 OF 37 (95%) RACES IN TARRANT COUNTY – AATC-supported candidates won overwhelmingly in the November 8th general elections. A couple of key takeaways from the 2022 elections that impact AATC members:
Democrats retained control of the U.S. Senate.

Republican candidates reasserted their dominance in Tarrant County.

AATC member Republican state representatives Stephanie Klick (unopposed) & Craig Goldman (58%)

won.

Long-time AATC friends, Republican State Senate candidates Kelly Hancock (60%) and Phil King (unopposed).

All TAA-endorsed statewide candidates won.

All NAA-endorsed congressional candidates won in Tarrant

AATC PAC supported Republican candidates Tim O'Hare (County Judge), Mary Louise Nicholson (County Clerk), Manny Ramirez (County Commissioner), and Justices of the Peace Mary Tom Curnutt and Chris Gregory all won!!

Southeast Tarrant County (Mansfield and Grand Prairie) voters reaffirmed the 2020 election shift toward Democrat dominance
Special thanks to Nicole Zaitoon (AATC Government Affairs Committee Chair); the AATC Government Affairs Committee; AATC PAC Trustees (Patty Utley, Cayce coon, Bryan Downer, Sarah turner, Becca Brown, Cindi Scoggins, & Candy Maxey); and AATC members that met with these candidates during this election cycle.
To view Tarrant County election results, go to: https://results.enr.clarityelections.com/TX/Tarrant/115639/web.307039/#/summary
Below are AATC, TAA, and NAA PAC-endorsed candidates' results:


WINNERS:

FEDERAL:
U.S. House District 6: Jake Ellzey (R)
U.S. House District 12:

Kay Granger (R)
U.S. House District 24: Beth Van Dyne (R)
U.S. House District 25: Roger Williams (R)
U.S. House District 26: Michael Burgess (R)
U.S. House District 33: Marc Veasey (D)

STATEWIDE:
Governor

:

Greg Abbott (R)
Lt. Governor

:

Dan Patrick (R)
Land Comm

:

Dawn Buckingham (R)
Comptroller

:

Glenn Hegar (R)
Attn. General

:

Ken Paxton (R)


STATE SENATE:
District 9: Kelly Hancock (R)
District 10: Phil King (R)


STATE HOUSE:
District 58: DeWayne Burns (R)
District 60: Glenn Rogers (R)
District 90: Ramon Romero (D)
District 91: Stephanie Klick (R)*
District 92

:

Salman Bhojani (D)
District 94: Tony Tinderholt (R)
District 95: Nicole Collier (D)
District 96: David Cook (R)
District 97: Craig Goldman (R)*
District 98: Gio Capriglione (R)
District 99: Charlie Geren (R)
District 101: Chris Turner (D)
*AATC Member


TARRANT COUNTY:
County Judge

:

Tim O'Hare (R)
County Clerk

:

Mary Louise Nicholson (R)
Commissioner P4

:

Manny Ramirez (R)
JUSTICE of the PEACE:
Precinct 1: Ralph Swearingin (R)
Precinct 2: Mary Tom Curnutt (R)
Precinct 3: Bill Brandt (R)
Precinct 4: Chris Gregory (R)
Precinct 5: Sergio DeLeon (D)
Precinct 6: Jason Charbonnet (R)
Precinct 8: Lisa Woodard (D)
LOSERS:
TARRANT COUNTY:
Commissioner P4

:

Andy Nguyen (R)
JUSTICE of the PEACE:
Precinct 7: Matt Hayes (R)


FORT WORTH SHORT-TERM RENTALS - After months of delays, The Fort Worth City Council is expected to vote on a short-term rental (defined as a lease of less than 30 days) ordinance in November. AATC members and staff have met with Mayor Parker, every city council member, and senior city staff to advocate our industry position that any new ordinances or zoning requirements do not adversely impact AATC members. AATC strongly believes that all multifamily properties should be allowed to offer short-term rentals (if they so choose) with minimum regulatory impact: registration and payment of 9% Hotel Occupancy Tax (3% to state—6% to the city of Fort Worth). AATC opposes any additional restrictions or regulations on multifamily owners/operators.
FY23 AATC MUNICIPAL FEE SURVEY - Texas cities and counties adopt their fiscal-year budgets, including taxes and fees, in October. Based on this information, AATC annually publishes on November 1 a Municipal Fee Survey for the twelve largest cities in Tarrant County. AATC's Municipal Fee Survey includes population, ad Valorem (property) tax rate, inspection/registration fee, and water rates.
View Municipal Fee Survey Information here:
https://www.aatcnet.org/news/2023-municipal-fee-survey