Dimensions Online - Pillow Talk - Perceiver in Chief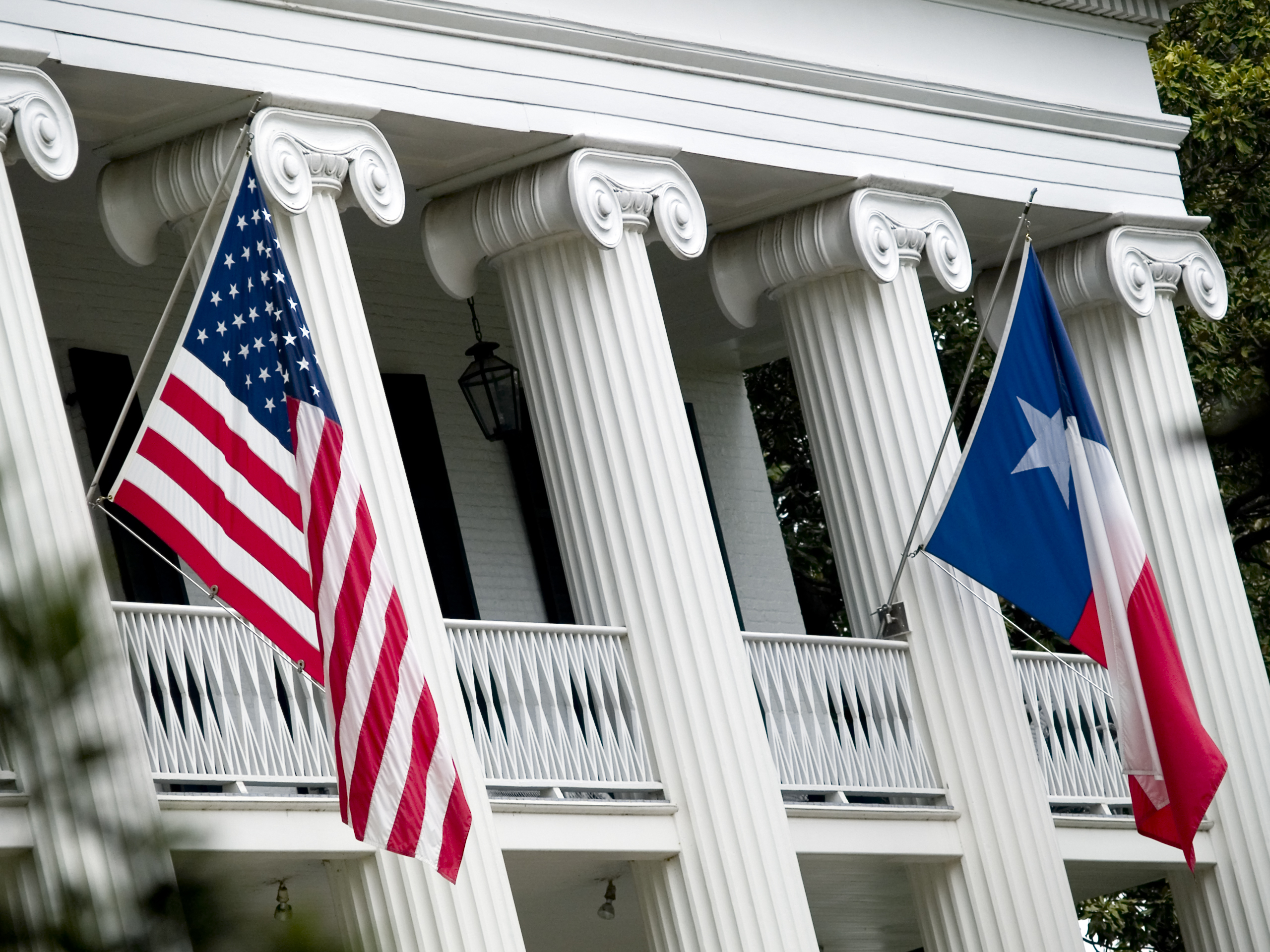 In politics, the perception of power is power. If your opponents believe you are a formidable force, then you are, regardless of the limits of your actual authority. More than "fake it till you make it" or mere "mind games," the ability to harness this opinion makes perception reality.
The Texas governor has few actual powers. In part because so many state-wide officials are elected, not appointed, by the Governor. The Lieutenant Governor, Attorney General, Comptroller, Land Commissioner, Agriculture Commissioner, and Railroad Commissioners are all elected. Although in some ways, the Lieutenant Governor is more powerful than the Governor. The Lieutenant Governor presides over the Texas Senate, appoints its committees, and Chairs the Legislative Budget Board.
The Governor does have some authority. For example, the Governor commands the state militia; can veto legislation; calls special sessions of the Texas Legislature, fills judicial vacancies, and appoints members of various state boards and commissions. The Governor also appoints the Texas Secretary of State.
Despite the limitations, the Governor of Texas is still a pretty cool job! The Governor sets the tone. The Governor is the face of Texas to the outside world. The Governor is Promoter in Chief of all things Texas. And you get to live in the Governor's mansion. But, most importantly, the Governor of Texas is a high-profile, political job. Those that grasped this national significance include John Connally, Ann Richards, George W. Bush, and Rick Perry.
Republican Greg Abbott is the current Perceiver in Chief. He was elected Texas Governor in 2014 and is currently seeking his third, four-year term. Governor Abbott is a lawyer and previously served as Texas Attorney General and on the Texas Supreme Court. More importantly, Abbott is a long-time, good friend of the multifamily industry
If perception is reality, then the reality is the Texas Governor is powerful!

FORT WORTH SHORT-TERM RENTALS – AATC Government Affairs Committee Chair Nicole Zaitoon and AATC staff member PerryPillow met with city officials in July to advocate our industry's position on the city's proposal to regulate the short-term rentals in Fort Worth. AATC is working to ensure that any new ordinances or zoning requirements do not adversely impact AATC members.
FCC BROADBAND RULES – Just a reminder, the new FCC regulations prohibit requiring residents to participate in certain kinds of exclusive arrangements or ones with graduated revenue-sharing agreements. Owners will not be able to legally enter into new such agreements after April 27, 2022, and any agreements already in place may not be enforced after September 22, 2022. The Federal Communications Commission (FCC) adopted new rules governing broadband access in multifamily properties. The new rules restrict many aspects of contractual relationships between housing providers and broadband services providers. There may be some exceptions for internet providers who are not also cable companies. To help industry professionals understand how the FCC's ruling could impact rental owners' agreements with telecommunications services providers, the National Apartment Association developed member guidance that breaks down important aspects of the ruling. TAA also has excellent information on this issue at: https://www.taa.org/news/reminder-fcc-ruling-broadband-in-apartments/