Maintenance Legends
Date posted
September 7, 2023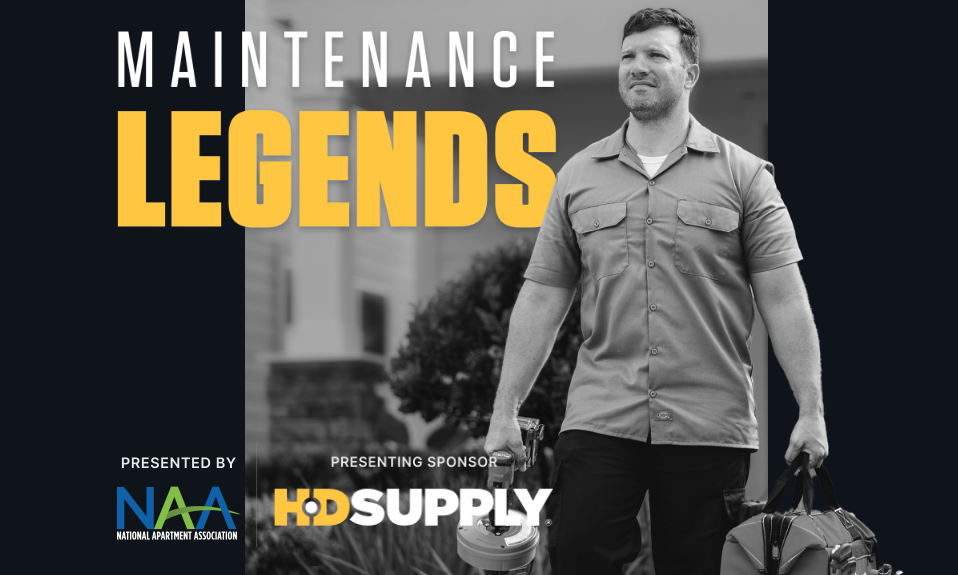 We all know someone who is a true maintenance hero. That one person you call on for any urgent need. They are doing something extraordinary that most people wouldn't think of. They are finding ways to save costs or increase revenue for the community. The one person who is constantly improving and putting effort into training others. Someone who goes above and beyond for their rental housing communities. Don't you think they deserve serious recognition for their dedication and hard work? Well, NOW is the chance to make that happen!
The National Apartment Association and HD Supply have partnered together for the first annual MAINTENANCE LEGENDS contest. This contest allows anyone to submit an entry for placement on the Legends Leaderboard, where they, along with other amazing legends, will be presented for voting. With three monthly winners and prizes of up to $15,000, this is a great opportunity to show appreciation for your maintenance legend! A panel of selected judges votes on entrants for two of the winners while the public votes on one. All monthly prize winners (27 in total) will get a free paid trip with hotel accommodations to the Apartmentalize 2024 in Philadelphia, PA. There will also be selected winners for education grants, free designation courses, and other giveaways. They will announce the grand prize winner at the Apartmentalize show, and someone will drive home with a 2024 Chevrolet 1500 truck and some spending cash!
Submissions are open now at https://www.aatcnet.org/maintenance-legends. So get out there and turn your work hero into a LEGEND!