Diana Beck: An AATC Original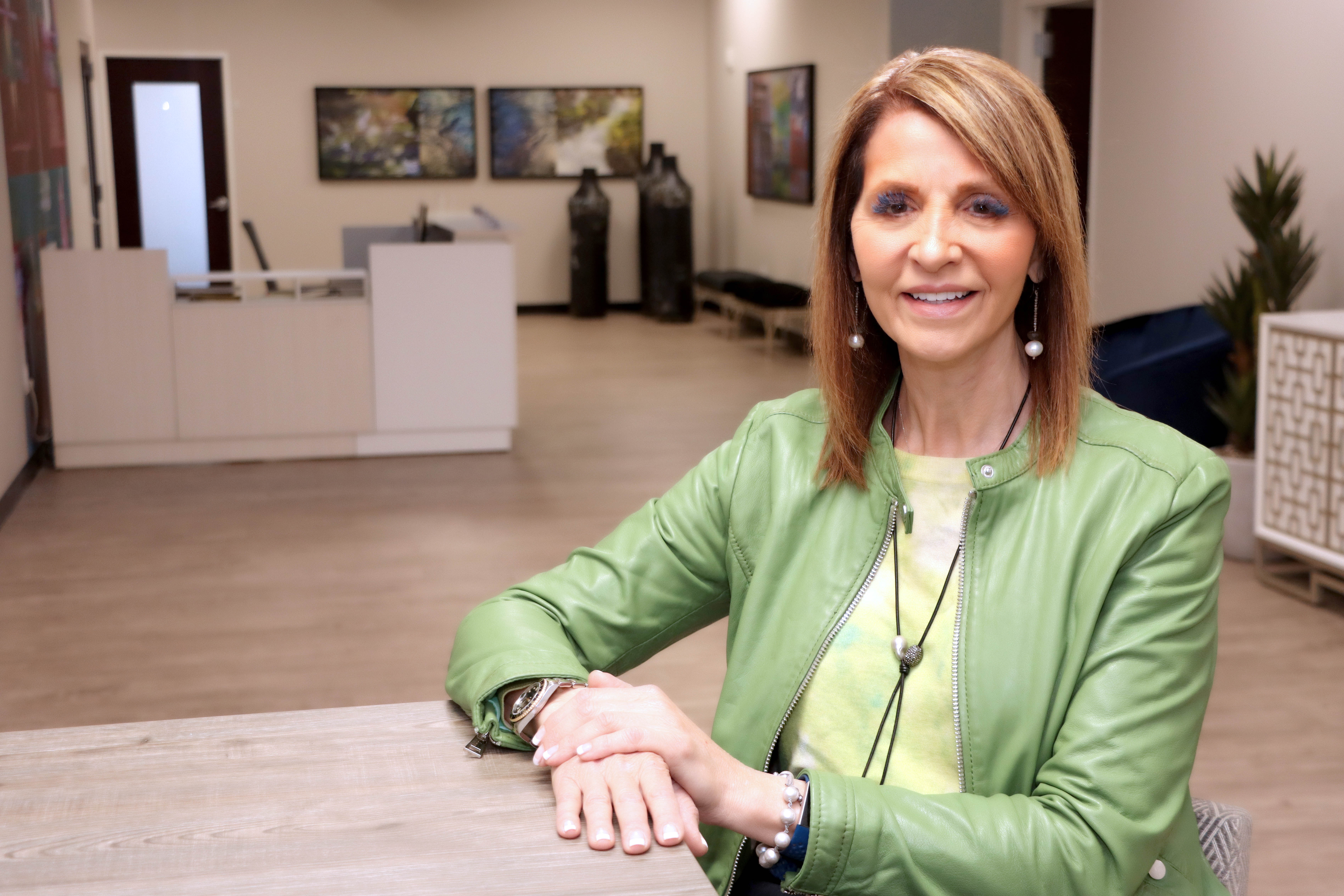 If you haven't been to our new office in Hurst, we encourage you to come by and visit. We'd be happy to give you a tour—a chance to view the modern and bright hallways with its simple, yet elegant design. Once you step inside AATC's suite, you suddenly find yourself separated from the dated interiors of the main building that encloses it; an art tribute to Fort Worth adorns the walls in a way that complements the space perfectly. Modern furniture pulls you in with splashes of bright colors and sleek contours. It's a sight to see, and AATC has Diana Beck from Freedom Furniture and Design to thank for her efforts in producing such an inviting and luxurious—yet professional—office space.
A company has to recognize that it can never totally disregard its roots and those people that helped it grow. They will always be a firm fixture in the history of the organization. To AATC, one of those people is Diana Beck with Freedom Furniture. She has been a bright star in the history of AATC—an AATC Original.
"I have grown up, along with many others, in this business and this organization. To see the growth from that tiny office to where you currently are is so gratifying," says Beck. "The level of education courses provided and the community service projects [AATC is involved with] are especially impressive. I love the sense of family amongst the members, and I think that is one thing AATC is known for."
Diana was born and raised in Washington, D.C., and is a self-proclaimed, 'Yankee Girl.' Eventually, she made the wise choice to move to Texas. After graduating from SMU with a degree in Sociology, she planned to attend medical school or become a psychologist. Yet, her inner artist took over, and she eventually graduated from the Academy of Art University with a BFA in Interior Design.
Ironically, her first job was working for Olin Steele at Solon Automated Services (Coinmach) — a far cry from Interior Design. She also worked at For Rent Magazine as a Sales Manager before eventually landing at Freedom Furniture & Design, where she went to work with her late husband, Danny Beck. If his name sounds familiar, he's one of the people behind creating and developing the first Business Exchange. Danny was also the very first recipient of the Olin Steele Award, the TAA Award honoring a lifetime of supplier partner service to TAA and the multifamily industry.
Beck says, "I remember working over the years with so many great people who had an influence on our industry through AATC, as well as other locals. The names that come to mind are Tom Day; Rachael McMahan, the first female president of AATC; Jerry Earnhardt; Michael Cowan; Malcolm Fleet; Carolyn Fleet; Marian Morriss; and Linda Marshall—to name a few."
Diana is now married to David, a retired physician. David has three daughters, and she has Danny's son, who helps in the interior design business. Their family also consists of a tribe of furry friends comprised of a teacup Yorkie, a miniature Poodle, a Pomeranian, a Russian Blue Cat, a Dobie-pit Mix, and a Weimaraner. Diana is also an active member of Weimaraner Rescue of Texas, for whom she is a volunteer. If that's not enough, she also contributes her time and resources to the Humane Society of North Texas Equine and Livestock Ranch.
"We [Freedom Furniture and Design] have been an AATC member since 1988. We provide interior design, exterior design, and merchandising services for multifamily communities as well as other types of businesses, such as hospitality, health care, etc.," she says. "We are degreed professionals who can assist with any project, and I would appreciate the opportunity to help you!"
Thank you, Diana, for your years of service to the industry and for making AATC's office so beautiful.
Freedom Furniture & Design, Inc.
972-385-7368
https://freedomfurniture.com
Cayce Coon is AATC's 2023 President. For more information on any of our facilities, contact Gregory Ann Goldrick at ggoldrick@aatcnet.org.