Dimensions Online - AATC Membership Update
Date posted
September 6, 2022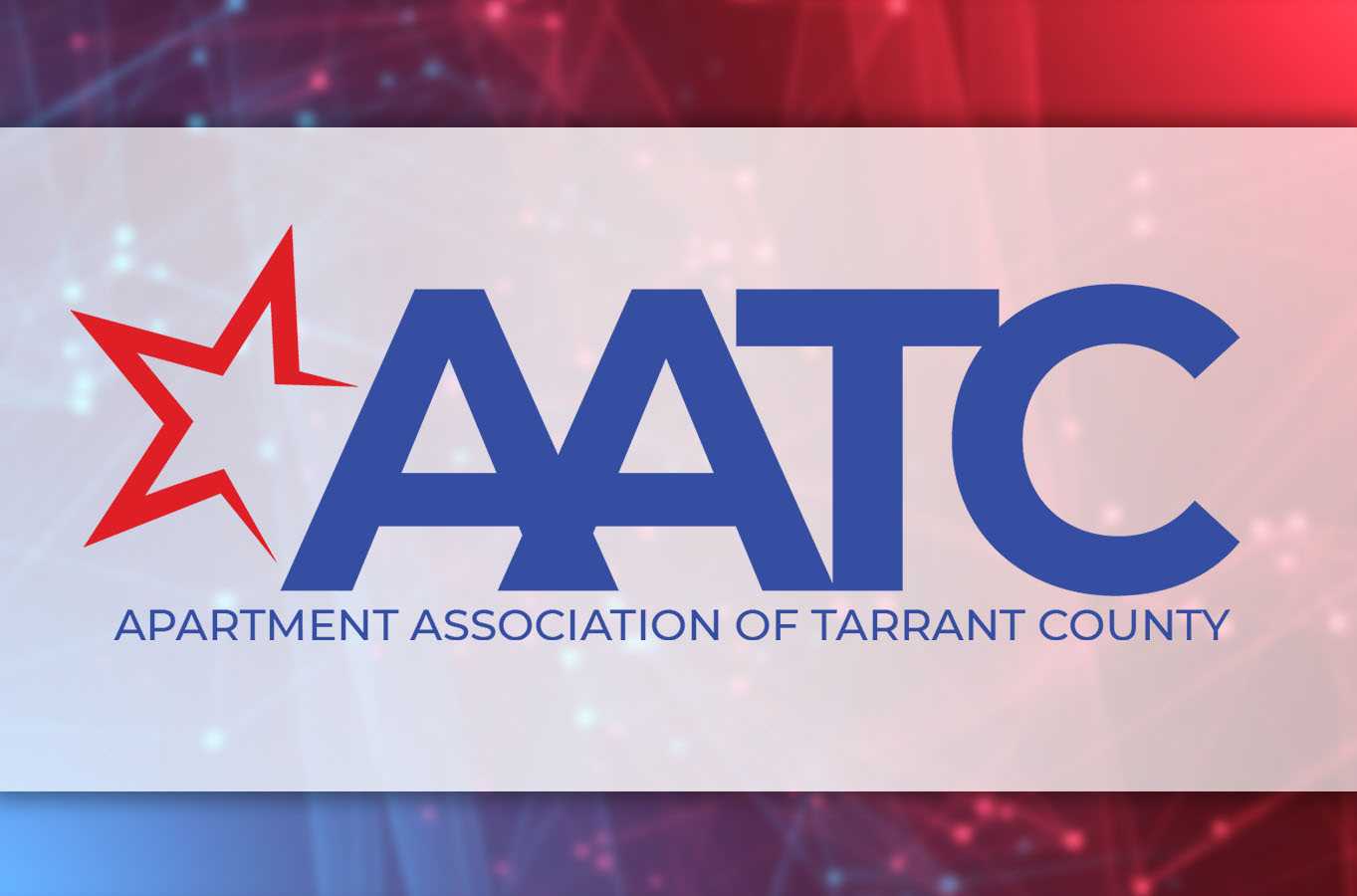 AATC is committed to providing you with the best possible multifamily business development resources to allow you to serve your customers—your residents. Below are some of the top reasons you should be a member of AATC and retain your membership for the future!
ADVOCACY: We represent your best interests when it comes to dealing with every level of government rules and regulations.
EDUCATION: We're determined to provide you with all the basics for your multi-housing experience. The best of the best never stops learning.
RESOURCES: Our TAA lease forms are the best in the business; from rental applications to pet addendums, we've got your basics covered.
Did you know that when you are member of AATC, you are also a member of TAA and NAA? Get involved with all three to maximize your membership!

Our newest Supplier Partner Members!
Amano
870-468-6983
alex@amanocare.com
Atlas National Renovations
214-814-4300
info@anrenovations.com
BBA Commercial Construction
972-875-9035
info@bbaconst.com
Cason Lee Facilities Management, LLC
469-249-0988
aespitia@CL-FM.com
Corey Construction Commercial & Multi-family Roofing
888-713-1766
dana.broom@coreyconstruction.com
Domuso
424-272-1562
info@domuso.com
Envida Social
480-773-7775
boe@envida.com
Firetrol Protection Systems
214-343-9200
rthompson@firetrol.net
FMM
225-247-2549
drew.cavell@fmmla.com
Freedom Construction
713-870-0051
david@freedomconstructionusa.com
Greenview Lawn and Landscaping
817-393-3144
greenviewdfw@gmail.com
Henri
602-393-8133
adam@henrihome.com
Impact Mechanical Services, LLC.
214-210-1921
dispatch@impactmechanicaldfw.com
Innovation Sales and Service
972-966-9652
raul@innovationhvac.net
Innovative Renovations and Remodeling
817-532-7137
russ@innovrr.com
Liberty Group Construction
954-702-0332
Larsh@libertygcs.com
Mars Services
817-386-4084
mikef@marsservices.com
MirrorMate Frames
704-390-7374
dustin@mirrormate.com
Moved
908-285-7737
info@moved.com
Pakiliti, LLC
832-434-2439
RyanWoods@algorist.io
Penn Apartment Staffing
972-726-7070
bpenn@pennapartmentstaffing.com
Pro Response Restoration
469-858-1811
claims@pro-response.com
Stowe's Electric
469-325-3550
mgr@stoweselectric.com
VIP Trash + Recycling, LLC
858-740-4013
khawkins@joinviptrash.com

Our newest Property and Owner/Manager Members!


Aden Crest Apartments
Property – 202 Units
Azora Ranch
Property – 270 Units
Barclay DFW, LLC
Owner Manager – 17 Units
Cardinal Group
Owner/Manager
Decasas Properties LLC
Owner Manager – 20 Units
Distinct Property Management
Owner/Manager
Jamison Management Company
Owner/Manager
Kestrel on Cooper
Property – 90 Units
M Group Residential
Owner/Manager
May & May
Property – 240 Units
Marine Park
Property – 124 Units
MBP Colonial LLC
Property – 68 Units
Oakmont Apartment Homes
Property – 224 Units
Oakwood Condominiums
Property – 153 Units
Platinum Property Management
Owner Manager
Slate Apartments
Property – 121 Units
SunPlace Management
Owner Manager – 24 Units
The Carter
Property – 276 Units
The Lyric at Keller Center Stage
Property – 475 Units
The Riley
Property – 180 Units
The Rosedale
Property – 59 Units
The Stella
Property – 200 Units
Tucci Rentals
Owner Manager – 1 Unit
Waller Group Property Management
Owner Manager – 20 Units
Warren Properties, Inc
Owner Manager
Wayfare – Cibolo Hills
Property – 272 Units