AATC Leadership Lyceum - 2022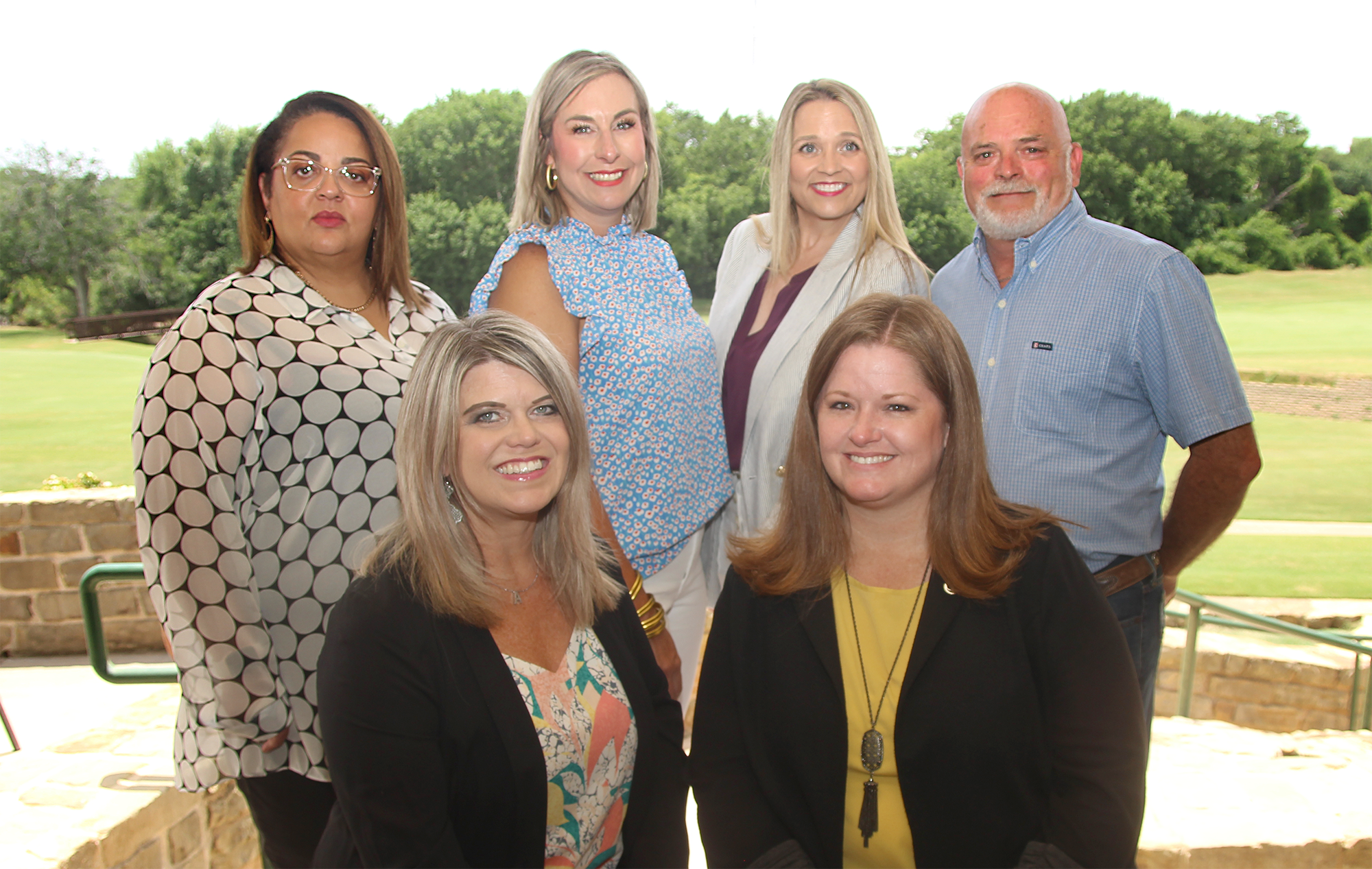 AATC Leadership Lyceum – The Future is Bright
AATC's greatest days are ahead of us. And I'm super pumped to be a part of it. I'm more excited than ever about this amazing organization we call the AATC family. Do you want to know why I'm so enthusiastic about our tomorrow? Because I have seen it!!
God has not gifted me with prophecy, but I have had the privilege to spend three days with the future leaders of AATC, TAA, and perhaps, NAA. As AATC's 2022 Leadership Lyceum Chair, I have been honored and humbled to get to know current industry leaders and future AATC leaders: Amy Alvarez, MFI; Taryn Lewis, BH; Jimmy McClung, LUMA Residential; Sarah Turner, Olympus; and Jamie Woody, Cortland.
Amy, Jamie, Jimmy, Sarah, & Taryn are the best of the best. They leaned in, shared their wisdom, and gleaned information about themselves, our association, and our community. They each took the Gallup Leadership survey and learned their shared and individual leadership traits. They discussed and gave their perspectives and backgrounds in for-profit and non-profit leadership roles. They immersed themselves in all things non-profit, including Robert's Rules, board governance, and programs. They heard firsthand advocacy experiences from AATC current, and past Government Affairs Committee chairs Nicole Zaitoon and John Gillespie. AATC past president Nicolle Block shared her personal advocacy experiences at the state, local, and national levels and how she, as one committed individual, made a profound impact on the multifamily industry.
This fabulous five engaged with Tarrant County thought leader Maggie Jones about housing, education, transportation, childcare, and other barriers faced by low-income citizens, renters, and multifamily industry employees. Tarrant County Clerk Mary Louise Nicholson and our Lyceum class did real talk about the challenges of being women leaders in a male-dominated culture. They got deep insights about media and crisis management from former Star-Telegram Editorial writer J.R. Labbe and AATC member and public relations professional Scott Nishimura.
We were honored to have lunch with Fort Worth Mayor Mattie Parker as she shared her heart the day after the Uvalde school shooting. Of course, we shared a meal with Mayor Parker, but, more importantly, we shared our humanity.
Leaders must genuinely be servants. Taryn, Sarah, Jimmy, Jamie, and Amy embodied a servant's heart when they served lunch at Union Gospel Mission to those in our community who are experiencing homelessness. They provided hope to the hopeless. Likewise, your future leaders spent time with local non-profit leaders Kelly Allen Gray, AIDS Outreach Center; and Mary Margaret Lemon, Fort Worth Housing Solutions grappling with the needs and challenges of healthcare and housing affordability.
I am optimistic about AATC's future because Amy, Jimmy, Sarah, Taryn, and Jamie went all in to soak up governance, advocacy, and community service knowledge and experiences. But I am even more fired up about AATC's future because our 2022 Lyceum Class chose a future-focused project: the creation of an AATC Education Foundation. Our class chose a project that will positively impact countless industry professionals, their families, our industry, and our community. This forward-looking approach to career development joins the homeless veterans initiative, military veterans and dependents job initiative, and Fort Worth's multifamily recycling program as Lyceum projects that will pay dividends for years to come. I cannot wait to hear their proposal to the AATC Board of Directors in August about how our industry can plant acorns that will grow into oaks.
Jamie, Taryn, Jimmy, Sarah, and Amy join a prestigious and profound group of 97 industry leaders that have graduated from AATC's Leadership Lyceum since its inception in 2005. AATC Lyceum graduates include 12 AATC Presidents, including our current AATC President Patty Utley; two TAA Presidents; two NAA Region 6 Vice Presidents; and three presidents of other TAA local associations.
AATC's future is bright. The light of humble, innovative leadership that Amy, Jamie, Jimmy, Sarah, and Taryn will shine on AATC will light the path for those to come.
April Royal, Vice President Capstone Real Estate Services, and 2022 AATC Leadership Lyceum Chair.