AATC Launches New Website & Mobile App!
Date posted
August 31, 2021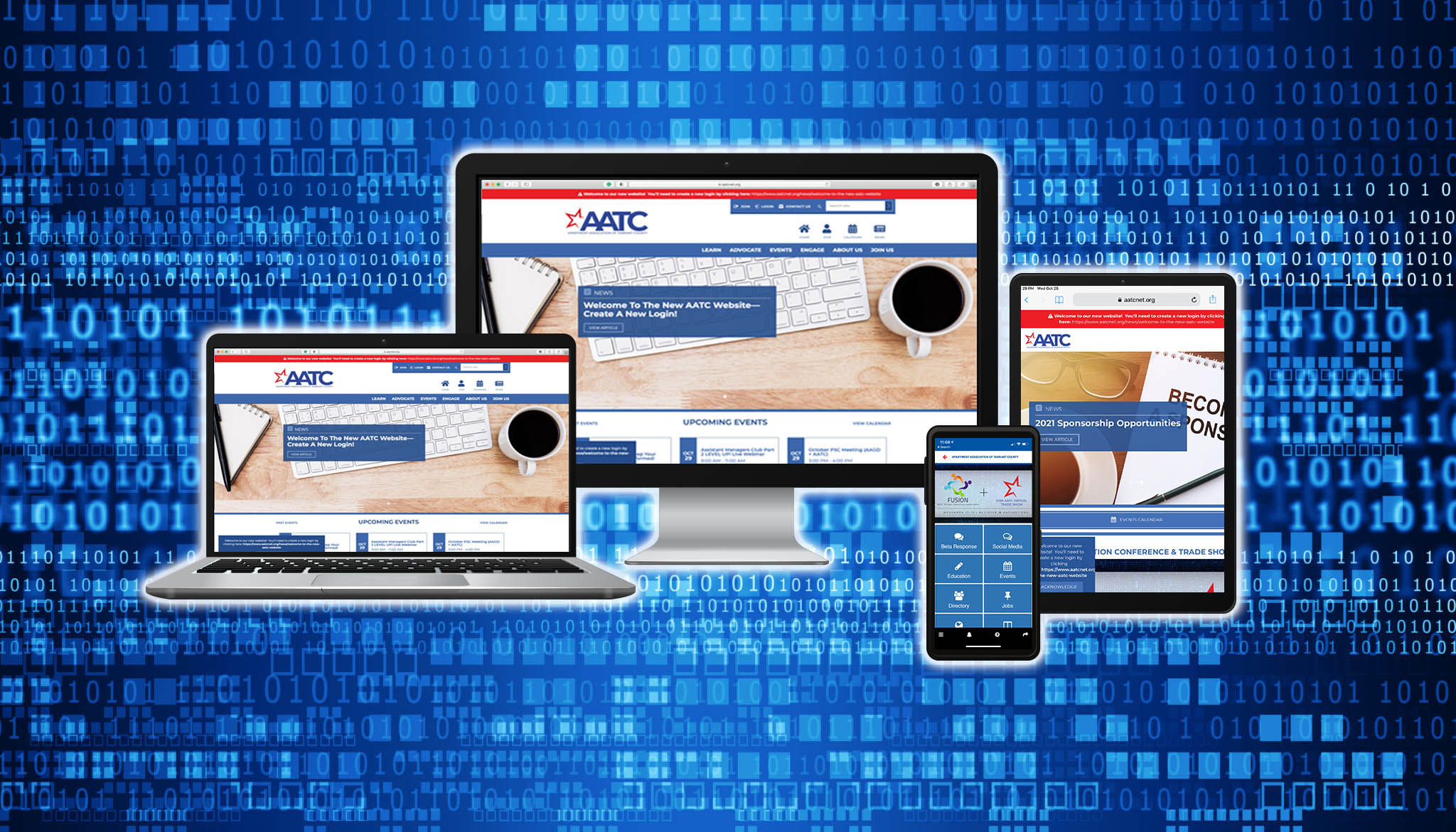 After months of efforts, along with a lot of hard work from AATC's volunteers and staff, we are proud to present you with our new Website and Mobile App.
AATC Launches New Website
For the past few years, AATC has been using the Association Management System (AMS) that has been cumbersome and greatly outdated. In addition, our billing and accounting efforts required a lot of double-entry, auditing, and adjusting due to the software tools we've been using. After COVID-19 hit, it became apparent that we really need to optimize our efforts in everything we do.
That being said, we decided to switch our AMS database and Website, merge our two accounting companies into one, convert our program year from an Oct-Sept cycle to a Jan-Dec cycle, and create a Mobile App. If that seems like a monumental task, it was.
Accessing our new Website, you'll realize that you need to create a new login. Don't worry, we rolled over our database information from each member into our new system and so all you'll have to do is create a new website login. Following the prompts will make it an easy task for you to accomplish.
AATC Jumps into the Modern Age with a Robust Mobile App
We believe we have created an app that is easy to use and engaging for the user. Need quick access to a list of AATC Education courses? What about information about events. Even links to our online magazine are there! If you have an iPhone or Android class phone, you'll be able to download the app. Just visit the Apple App Store or Google Play store and search for 'AATC Mobile'. Once you download, type in your AATC account email to give you access to all areas of the app.
If you haven't already, please take a look at all of our new online and mobile communications, we think you'll be pleased.