AATC Business Exchange Update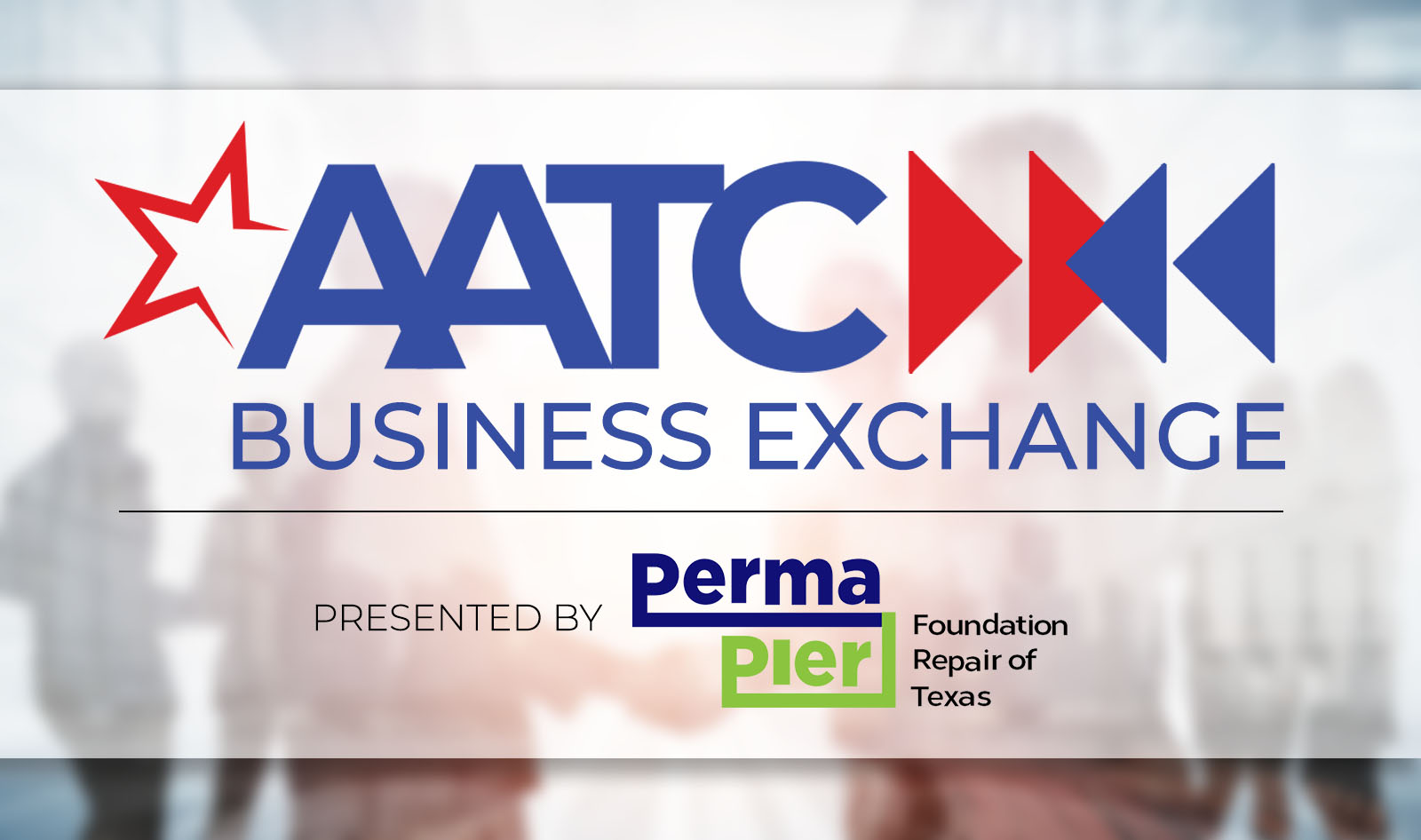 AATC Business Exchange Member Update 5.12.22
We are excited to promote our annual Business Exchange in August! This event will look a little different this year, and we are excited to have you there!
For years, the Business Exchange has been a major event for our members of AATC and AAGD. This program has always been an exclusive event for members of both associations. A joint event not only increases the value of promoting members doing business with members but also amplifies its purpose as a fundraising event for the NAA. The number one focus of the Business Exchange has always been about raising money for NAA PAC and offering networking and business opportunities for supplier partners and owner-management companies, all in the spirit of collaboration between our two associations.
Moving forward, each association will host its own NAA Fundraising event at different times of the year. What does this mean for you? You get TWO opportunities to network and help raise funds for the NAA PAC. We encourage you to watch for more details about AAGD's new event that they will be hosting in the fall.
AATC is still committed to hosting the best membership networking event in the business! This event has been made possible by our great Supplier Partners. This year's Business Exchange, sponsored by PermaPier, MFI, Element Enterprises, and Apartments.com, will continue as planned, and we hope to see you at the centrally located Irving Convention Center on August 9, 2022. Owner-manager registrations are open now, and Supplier Partner registration will open on May 20, 2022!
If you are an owner-manager, we would love to have you there as we host the best Supplier Partners ready to serve you and help achieve your goals for your residents and owners. Register your owner-manager companies to participate by clicking here:
https://www.aatcnet.org/events/2022-aatc-business-exchange.
We look forward to seeing you and appreciate the opportunity to serve AATC and our members.
Respectfully,
Patty Utley
2022 AATC President