A Glorious Christmas in July!
Date posted
August 6, 2021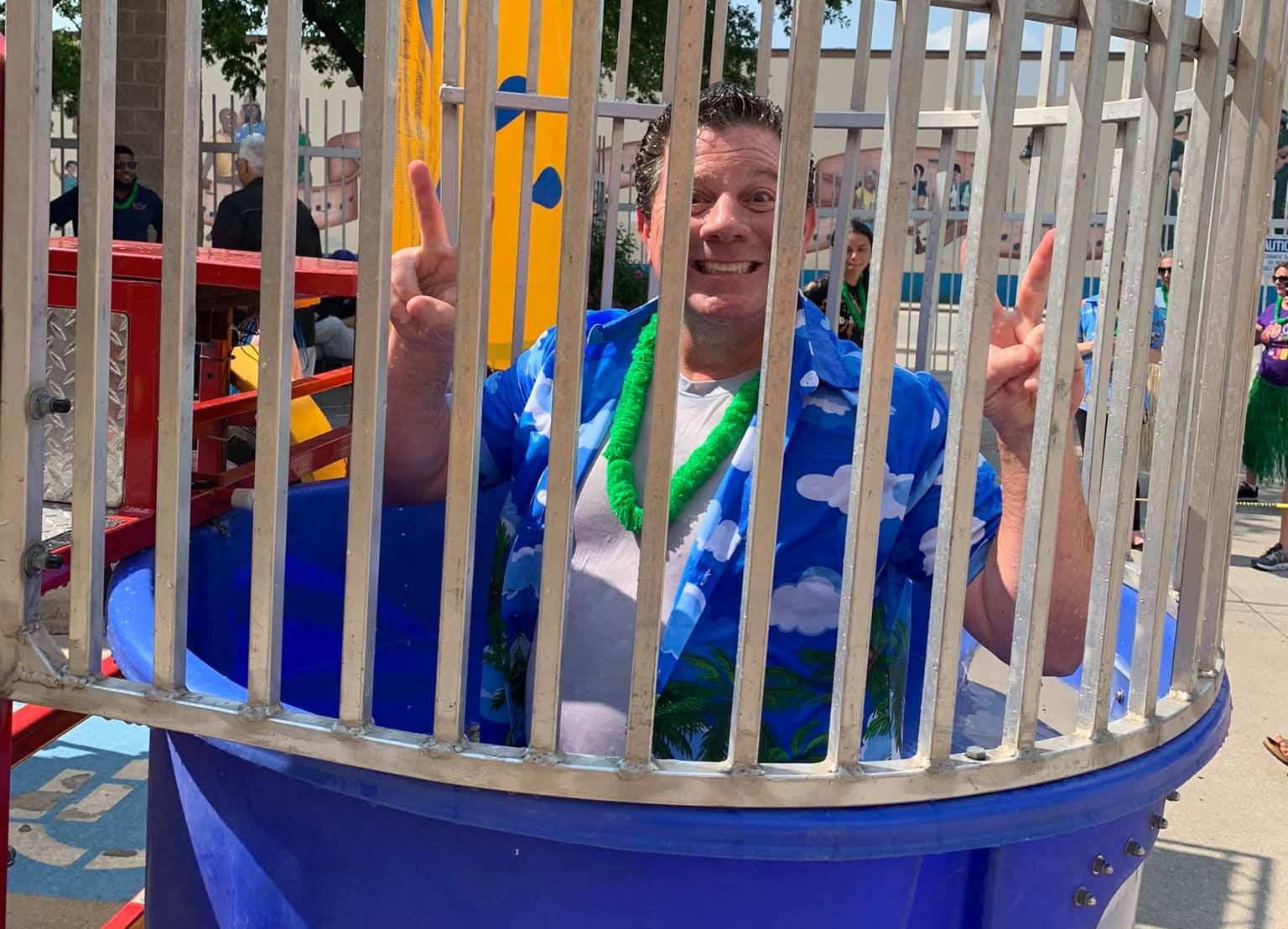 The AATC Community Service Committee has done it again! This group of volunteers with servant's hearts provided a priceless experience for several families who don't have much.
Christmas in July at Union Gospel Mission of Tarrant County started out small in 2019. While there is no denying the amount of good AATC is able to do for UGM thanks to our generous members and volunteers, one of our board members wanted to take things one step further, focusing an effort on the children residents at UGM. This marks the beginning of UGM's Christmas in July. In 2019, this event was limited to the AATC Board of Directors, and included light snacks, presents for the kids, a visit from Santa, and ended with Kona Ice. The impact was huge, so we immediately wanted to make it bigger and better. In 2020, this event was given to the Community Service Committee, and the committee had big plans to bring in bounce houses, a face painter, music, and more… and then Covid shut everything down. Luckily, this year, we were able to execute that vision, bringing in an inflatable water slide, bounce house, dunk tank, DJ, caricature artist, hot dogs, and more. Santa returned with gifts for the kids and was even able to give gifts to those visiting from the shelter across the street.
Full-time residents of UGM include men, women, and children. Thanks to support from many companies, large and small, UGM is often able to provide necessities to its residents from bulk donations. What is often lacking is the ability to provide a unique gift of any kind to the children currently living at UGM. Thanks to the UGM Christmas in July event, we are now able to make wishes come true! Each child is asked to share one of his/her favorite things; this could be a TV character, animal, or hobby. UGM's Volunteer Coordinator then provides a list of the children, including name, gender, age, and favorite thing. Based on this information, AATC creates an online registry, which includes a gift personally picked for each child. Thanks to our never-failing membership, each child is able to receive a special present that can be called their own. In addition to the gifts, the online registry includes some items on UGM's immediate needs list, as well as the option to purchase gift cards.
The committee is already looking forward to next year's event. We hope to invite guests from several homes and shelters surrounding UGM, expanding our impact that much more. To all of our members who make events like this possible: thank you for being you!
For more information about any of AATC's Community Services initiatives, contact Annie Williams at awilliams@aatcnet.org