Pillow Talk - Capitol Improvement
Date posted
February 28, 2023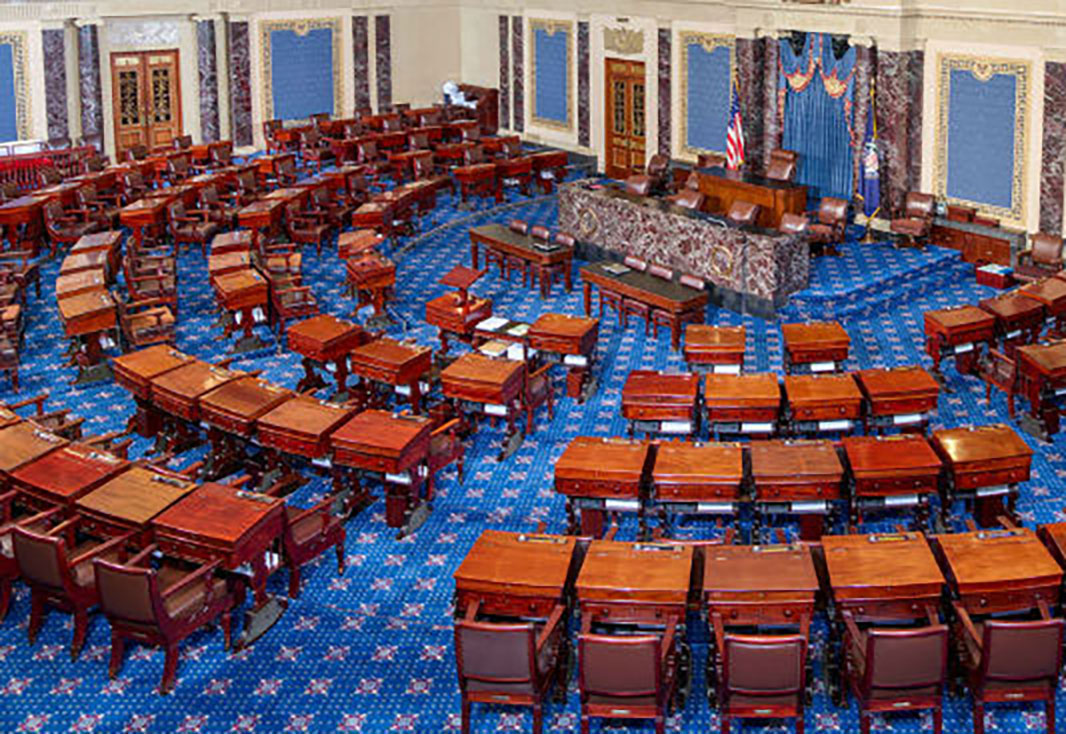 March is your month to advocate for our industry and your livelihood. This year, it is all about you! For 2023, Pillow Talk explores personal advocacy opportunities, importance, and impact. Last month, we explored an essential AATC advocacy tool: your input. This month we'll discuss two opportunities for personal advocacy: TAA's Day at the Capitol and NAA Advocate.
The first opportunity was Texas Apartment Association's (TAA) Day at the Capitol. TAA hosted its 2023 Day at the Capitol on Wednesday, March 1st, at the Austin Club. The day began at 10:00 a.m. with an issue briefing. After the briefing, AATC attendees met with the Tarrant County legislature delegation members at the Capitol. AATC members also met with more than 15 legislators representing AATC's service area. Issues discussed include the eviction process, city fees, and property taxes.
Your second personal-advocacy opportunity is the National Apartment Association's (NAA) Advocate Conference on March 27th - 31st in Washington, D.C. AATC's NAA delegates and staff will meet with AATC area congressional members and staff to address onerous CARES Act and Renters' Rights federal policies.
From housing affordability to tax policy and city fees to the eviction process, governments in Washington and Austin are aggressively imposing laws and regulations on our industry. March is our opportunity to stand up and advocate for our industry that provides homes for more than 500,000 Tarrant County residents.
Your input is needed, wanted, and, more importantly, appreciated.
FORT WORTH CITY COUNCIL UNANAMOUSLY PASSES SHORT-TERM RENTAL ORDINANCE – NO NEW REGULATIONS - On February 14th, after nine months of discussion, the Fort Worth City Council unanimously approved a short-term rental ordinance requires registration, registration fee, local management, and payment of hotel tax. The council rejected requiring Conditional Use Permits and additional zoning changes, including limiting STR to 5% of a multifamily building or 5% of single-family houses per block. This ruling is a huge win for AATC. We will provide additional information as it becomes available on the recent registration requirements. Big thanks to AATC Government Affairs Committee Chair and AATC Board of Directors member Nicole Zaitoon, Allied Property Management, for her efforts on this issue.
TEXAS LEGISLATURE SESSION UPDATE – TAA ALREADY TRACKING MORE THAN 200 BILLS - The 140-day Texas Legislature session began Tuesday, January 10th, and ends Monday, May 29th. As of January 15th, TAA was already tracking more than 200 bills that have a potential impact on our members. This year, TAA will pursue affirmative, industry-related legislation regarding the eviction process, city fees, and property taxes. TAA's top priority is to prevent adverse industry-related legislation from becoming law. Big thanks to AATC members Candy Maxey, Greystar, and Cayce Coon, Madera, for serving on the TAA Executive Committee and John Gillespie, WAK, and Patty Utley, Portico, for serving on the TAA Legislative Committee.
TAA DAY AT THE CAPITOL MARCH 1ST – This year's TAA Day at the Capitol will be Wednesday, March 1st, beginning at 10:00 a.m. at the Austin Club (110 E 9th St, Austin, TX 78701). The day will feature a briefing on TAA legislative priorities and meetings with the AATC legislative delegation.
JOHN GILLESPIE – TAA MINUTEMAN COMMITTEE – TAA selected AATC Board member John Gillespie (WAK) as a TAA Minuteman Committee member. Gillespie is a past AATC Government Affairs Committee Chair and AATC's representative on TAA's Legislative Committee. TAA Minuteman Committee members are available 24/7 during the legislative session to provide input and counsel to TAA staff on bills that impact the multifamily industry.
NAA ADVOCATE 2023 – The National Apartment Association's (NAA) 2023 Advocate Conference is March 27th - 31st in Washington, D.C. AATC NAA delegates Cayce Coon, Bryan Downer, James Giddens, Patty Utley, and Anthony Wonderly along with AATC staff members Kevin Pellegrino and Perry Pillow will travel to Washington, D.C. to meet with the Tarrant County congressional delegation. On your behalf, this group will aggressively advocate for changes in federal laws and regulations that impact your business, including ending CARES Act Notice to Vacate, Renters' Bill of Rights, and barriers to housing affordability. AATC friends Kay Granger (R – TX12) and Roger Williams (R – TX 25) chair two of the most powerful congressional committees: Appropriations (Granger) and Small Business (Williams). Congresswoman Beth Van Duyne (R – TX24) serves on the tax-writing Ways and Means committee.
MAY 6TH MUNICIPAL CANDIDATE FILINGS- More than 100 candidates filed to run for mayor, city council, or school board in Tarrant County for the May 6th elections. The entire Fort Worth city council, including Mayor Parker, is up for re-election. Although this year's election will include two additional Fort Worth city council seats, Fort Worth will expand from eight to ten single-member districts. Fort Worth district 7 council member Leonard Firestone is not seeking re-election; therefore, Fort Worth will have at least three new council members. In Arlington, Mayor Jim Ross is seeking re-election, as are AATC-friendly incumbent council members Hunter, Piel, and Boxhall. As always, AATC has proactively developed good relationships with several potential Fort Worth & Arlington city council candidates.
Perry Pillow is AATC's Director of Government Affairs. For more information, contact Perry at
ppillow@aatcnet.org or call 817-701-6353