Lone Star Awards is Here!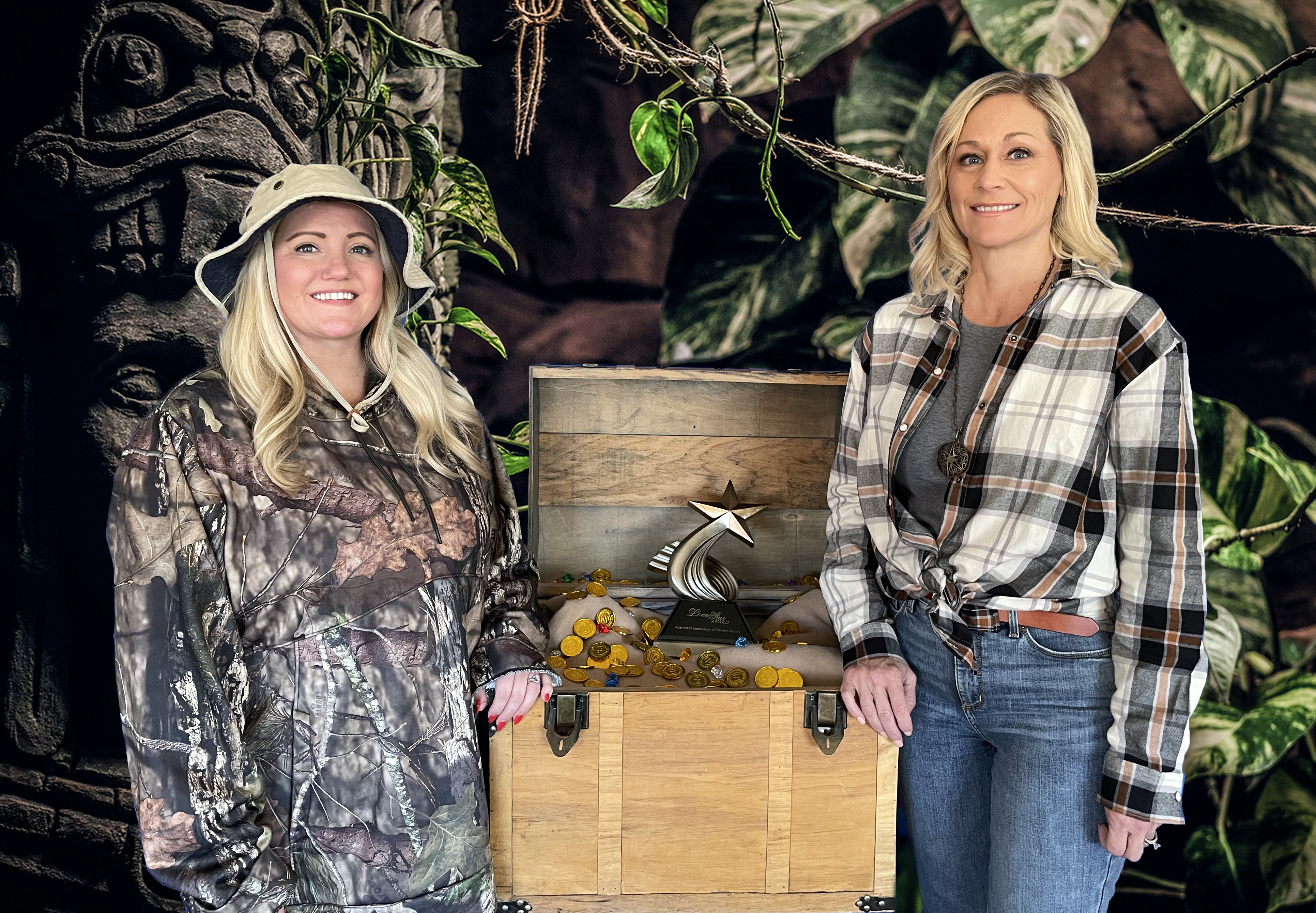 18 Award Categories.
402 Nominations Submitted.
135 Finalists.
54 Category Judges.
130 Hours of Judging.
18 Winners.
We thought we had seen it all in 2020, and then life handed us 2021. A pandemic, eviction moratorium, virus variants, and crazy Texas weather took a toll on our industry, but the incredible teams and individuals we are lucky enough to call AATC members kept things moving forward. The triumphs of 2021 have truly been a team effort and would not have been possible without the hard work put in by everyone - from entry-level to executive positions. This calls for a celebration, and we are ready to do just that! On Friday, January 21st at our annual Lone Star Awards Leadership Celebration presented by Stowe's Independent Services, we will showcase all qualified nominees and announce the winners of our 18 award categories. Please join me in honoring and congratulating all listed below not only on January 21st but all year long.
We will be returning to Texas Motor Speedway but inside this time. An adventure awaits in the Speedway Club, and you won't want to miss it! Visit the AATC website for more event and theme details.
Haven't registered yet? Register here: https://www.aatcnet.org/events/2022-lone-star-awards
Very importantly, thanks to all category judges and sponsors for making this possible!
See ya there!
Leasing Consultant of the Year Under 250 Units
Stefanie Flores, ASMC
Michele Guile, Madera Residential
Annette Lindahl, Madera Residential
Cesar Pinero, WAK Management
Cassandra Reliford, Capstone Real Estate Services
Leasing Consultant of the Year Over 250 Units
Crystal Brown, Cortland
Jamie Cano, Olympus Property
Katy Duncan, Hillwood
Mandy Holliday, Greystar
Wendy Howe, Carroll Management Group
Sheridan Koiner, Greystar
Griselda Martinez, American Landmark
Lisa Miles, Atlantic Pacific Management
Wendi Villarreal, ASMC
Allison Ward, American Landmark
Assistant Manager of the Year Under 250 Units
Erika Bacilio, ASMC
Elisa Casarez, RPM Living
Nallely Garza, Madera Residential
Deborah Love, RPM Living
Assistant Manager of the Year Over 250 Units
Meshun Board, Madera Residential
Sabrina Brem, Cortland
Chelsie Bryant, Carroll Management Group
Brad Carter, American Landmark
Megan Crown, American Landmark
Melissa Davis, Valiant Residential
Latoya George, Atlantic Pacific Management
Tara Glover, Monticello Asset Management
Gabriela Gonzalez, Hillwood
Jessica Jackson, Olympus Property
Kalli McNeely, Cortland
Kyler Pippi, Hillwood
Sara Salazar, Highmark Residential
Property Manager of the Year Under 250 Units
Catlynn Askins, Asset Living
Heidi Clark, Valiant Residential
Cari Cook, Valiant Residential
Brenda Fraire, WAK Management
Natasha Jones, Valiant Residential
Regan Knapp, Capstone Real Estate Services
Britteny Norris, Valiant Residential
Chasity Parker, Capstone Real Estate Services
Keisha Powell, Avenue 5
Alvin Wilkins, RPM Living
Brandi Yrias, Asset Living
Property Manager of the Year Over 250 Units
Rachael Anderson, Madera Residential
Aubrey Barnett, Olympus Property
Cacey Benton, BH Companies
Amy Hurdsman, Olympus Property
Monica Kelley, Highmark Residential
Ashley Madding, American Landmark
Kim Montanye, ASMC
Julie Olmsted, Cortland
Marsha Ortiz, WAK Management
Carrie Pearce, Atlantic Pacific Management
Marisa Powell, Madera Residential
Rhonda Rivera, Busboom Management Group
Jamae Stoute, Capstone Real Estate Services
Isis Vasquez, Atlantic Pacific Management
Diana Villalobos, Summit Property Management
Ben Wientge, Carroll Management Group
Shannon Witte, Cortland
Stephanie Wright, Hillwood
Regional Property Supervisor of the Year
JoAnn Beard, BH Companies
Elizabeth Burros, Carroll Management Group
Cheryl Caudill, RPM Living
Amy Cox, Busboom Management Group
Will Dees, ASMC
Bethany Frazier, Harbor Group Management
Cara Glover, Hillwood
Kristi Greer, Cortland
Stacie Parrish, American Landmark
Melissa Pratt, Capstone Real Estate Services
Kate Skaggs, Olympus Properties
Jamie Woody, Cortland
Executive of the Year
Nicole McQuarry, American Landmark
Cynthia Miller, RPM Living
Tanya Morales, Valiant Residential
Maintenance Support of the Year Under 250 Units
William Bird, ASMC
Mike Harville, Cortland
Chris Hunter, Madera Residential
Oscar Paredes, Valiant Residential
Maintenance Support of the Year Over 250 Units
Alvaro Aguilar, American Landmark
Bart Click, Cortland
Ahmed Elwaei, Cortland
Jose Flores, Hillwood Multifamily
Melvin Gonzalez, Cortland
Victor Lopez, Carroll Management Group
Jose Ortiz, WAK Management
Delia Ramos, American Landmark
Austin Tyler, Olympus Property
Jeff Zinn, Olympus Property
Maintenance Supervisor of the Year Under 250 Units
Elias Lopez, Highmark Residential
Lance Ray, Heritage Properties
Robert Rivera, Madera Residential
Son Tran, ASMC
Maintenance Supervisor of the Year Over 250 Units
Jorge Cardona, Hillwood
Marvin Doss, WAK Management
Leno Gongora, Carroll Management Group
Tyler Herndon, Cortland
Wilfredo (Willy) Martinez, Olympus Property
Sergio Munoz, American Landmark
Taylor Owen, Olympus Property
Danny Sauer, Cortland
Liuver Setien, Madera Residential
Jonah Trevino, American Landmark
Jason Wyles, Highmark Residential
Regional Maintenance Supervisor of the Year
James Buford, American Landmark
Nicholas Williamson, Cortland
Supplier Individual of the Year
Becca Brown, Lowe's Pro Supply
Bryan Byrnes, Richmond & Associates Landscape
Ryan Gober, Superior Floors
Cristina Mazutis, FSGS | Your Trusted Sign Partner
Community of the Year Built Before 1990
Canopy on Central, American Landmark
Laurel Heights at Cityview, American Landmark
The Logan, American Landmark
Copper Chase, ASMC
Community of the Year Built Between 1990-2006
Cortland Ridglea, Cortland
The Lodge at River Park, Harbor Group Management
Lakeview, Monticello Asset Management
Olympus 7th Street Station, Olympus Property
Olympus Stone Glen, Olympus Property
Olympus Town Center, Olympus Property
Homes of Parker Commons, RPM Living
Parkland Pointe, RPM Living
Community of the Year Built Between 2007-2017
City Parc At Keller, BH Companies
Cortland Presidio East, Cortland
Monterra Village, Hillwood
The Kelton at Clearfork, Lincoln Property Company
Olympus Waterford, Olympus Property
Olympus Willow Park, Olympus Property
Community of the Year Built After 2017
Shelby at Northside, American Landmark
Patriot Pointe, Capstone Real Estate Services
Sansom Bluff, Capstone Real Estate Services
Cortland Presidio West, Cortland
Cortland Riverside, Cortland
Oak View, Darcorp