AATC Spring Golf was a Massive Success!
Date posted
April 10, 2023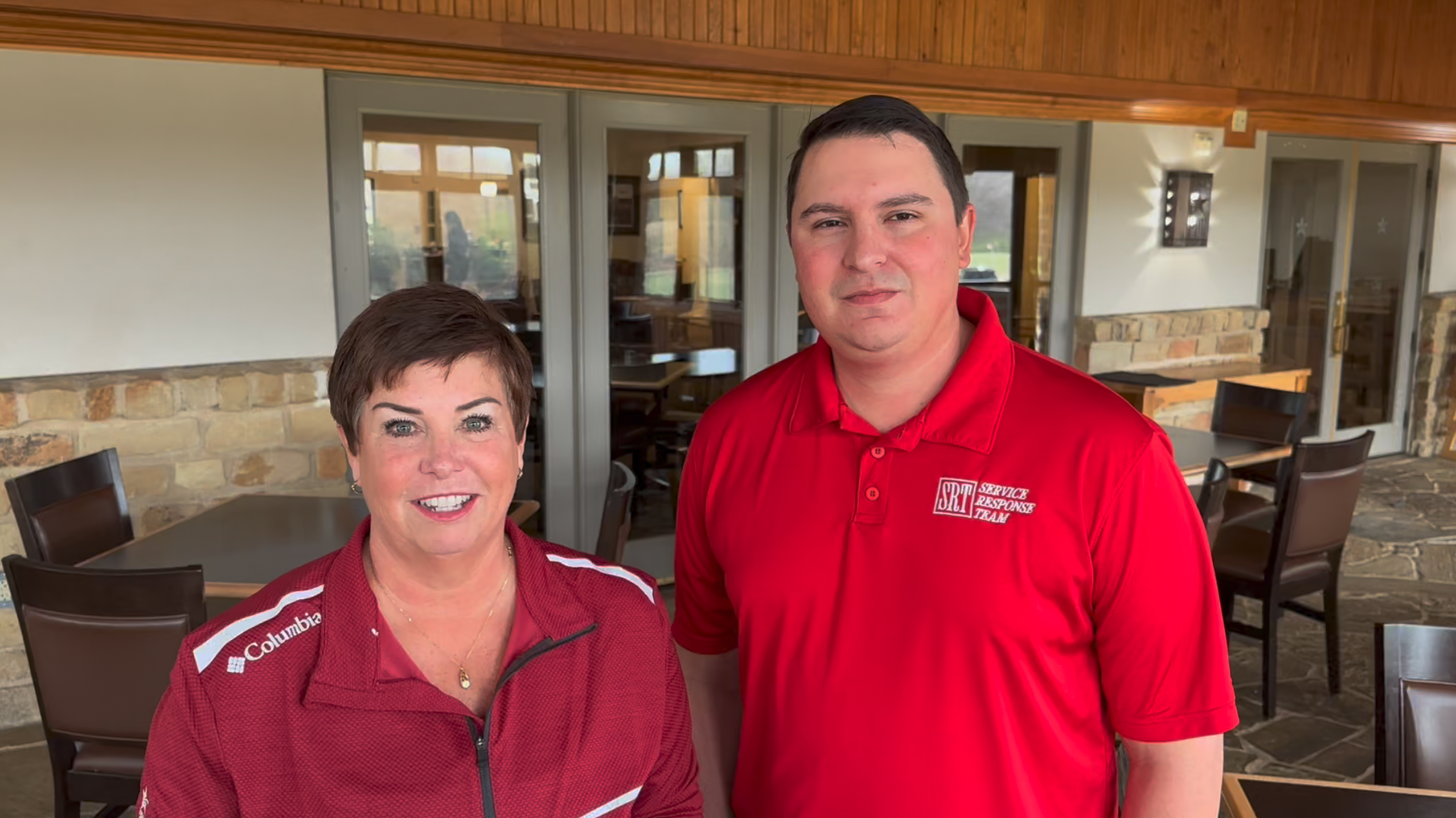 Another April and another successful AATC Golf Tournament. On April 6, AATC members gathered at Texas Star Golf Course in Euless to take part in our annual Spring Fling Golf Tournament, presented by Service Response Team.
Everything about our golf tournaments starts at the committee and level and this year, as your chair, I am extremely proud to lead the way as AATC's Golf Committee Chair for 2023. With the work of our Golf Committee, AATC was able to raise over $41,000 for our AATC PAC—vital money to help us fight onerous legislation by location municipalities that affect your bottom line.
I absolutely love AATC and the Golf Committee. It's an honor to work with such a great group of volunteers getting together for a common goal and achieving high results. Nothing at AATC would be accomplished without the efforts of our dedicated volunteers.
Thank you to all the sponsors, golfers, and volunteers that came out and made this event a success! See you in the fall!
This year, we had 39 teams comprising of 156 registered golfers.


Flight Winners


Championship Flight
Jerry Dodd
Anthony Gregory
John Woods
JR McColm


1st Flight
Greg Speck
Reid Thompson
Tanner Tovy
Chris Rudolph


2nd Flight
Garret Reed
Brian Cooper
John Addicks III
Brian Fries


Individual Awards


Longest Drive Ladies – Alex Hood
Longest Drive Men – Anthony Gregory
Closest to the Pin, Hole #3 – Greg Haddon
Closest to the Pin, Hole #8 – Mason Trussell
Closest to the Pin, Hole #14 – Anthony Gregory
Closest to the Pin, Hole #16 – Rodney Burris


Lani Grant, Zumper, is AATC's 2023 Golf Committee Chair. For more information on any of our AATC PAC events, contact Mindy Barnes at 817-284-1121, or email her at mindy@aatcnet.org.