AATC Business Exchange: The VIP Event of 2022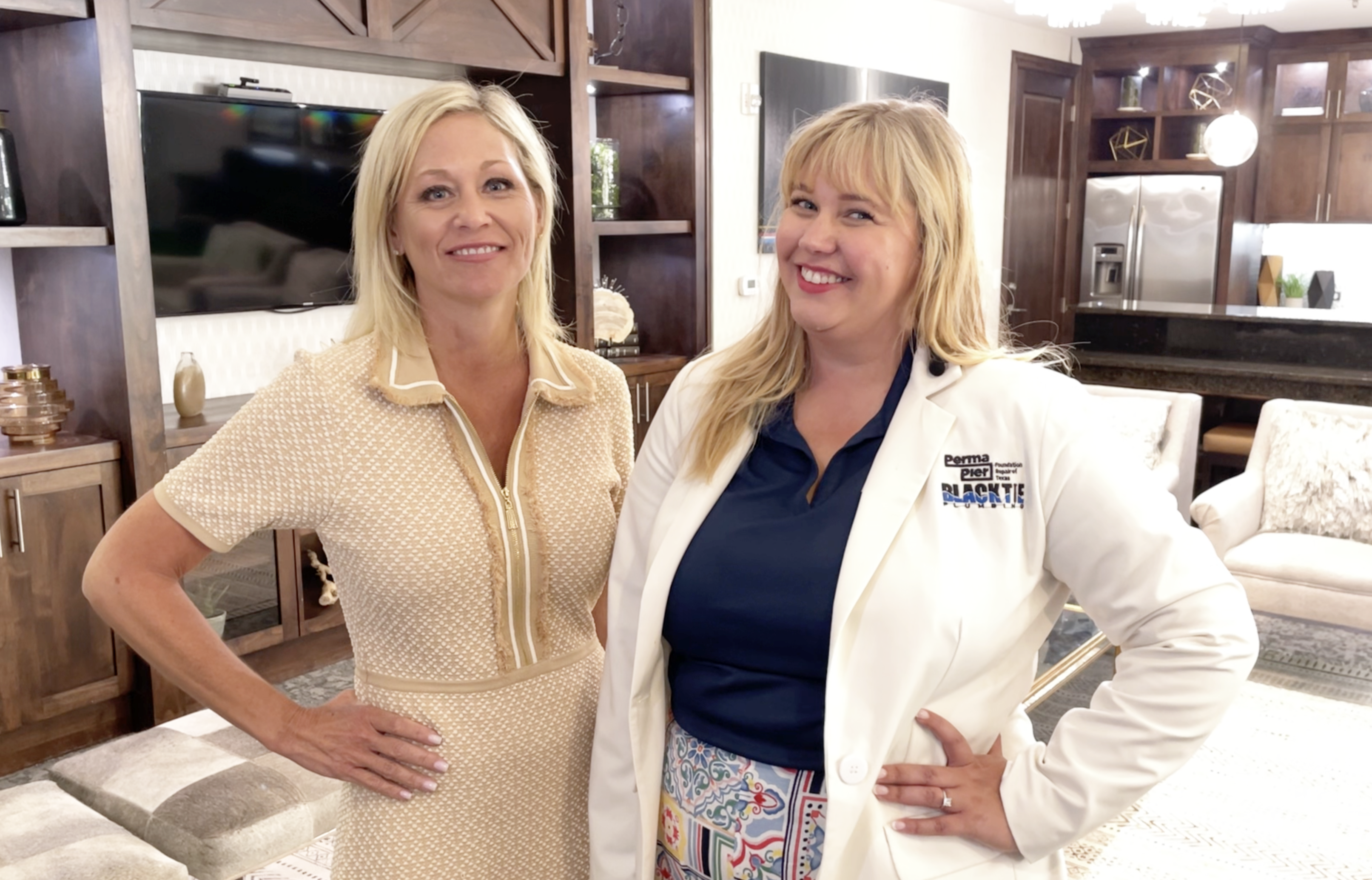 The AATC Business Exchange presented by Perma Pier Foundation Repair of TX is the largest reverse trade show in the nation; it is business-to-business speed-dating in a nutshell. But, more importantly, thanks to AATC's exceptional multifamily industry leaders, the Business Exchange has produced the most significant annual contribution to the National Apartment Association's Political Action Committee (NAA PAC). Since 2019, this event has raised more than $400,000 for NAA PAC!
The pandemic highlighted the importance of pro-active federal advocacy, from eviction moratoriums to rental assistance. More important than ever, our industry's voice must be heard loud and clear in Washington. Unfortunately, our industry is under constant attack from congress and the White House. Owners/managers and supplier partner participation in the AATC Business Exchange demonstrates our commitment to ensuring that federal policymakers understand the impact of their decisions on our industry.
The AATC Business Exchange presented by Perma Pier Foundation Repair of TX is Tuesday, August 9th, from 9:00 a.m. to 12 noon at the Irving Convention Center (500 West Las Colinas Boulevard, Irving, TX 75039).
Both owners/managers and supplier partner registrations are open. To register, go to https://www.aatcnet.org/events/2022-aatc-business-exchange. This event is FREE to AATC owners/managers members. Please note that as an owners/managers, your registration includes a commitment to a specific number of decision-makers and to replace any registered team member unable to attend.
This year's event is $300 per supplier attendee, with a limit of four attendees per supplier. Just a reminder, the AATC Business Exchange is a federal PAC fundraiser, so payment is only by personal credit card – no corporate/company credit cards allowed. No one will be admitted without prior payment; no shows will be charged; no walk-ins will be accepted. Cancellations must be confirmed by August 5th—no refunds after the cancellation date.
For 2022, we have added some early registration incentives and created a new, exciting marketing opportunity for our supplier partners to improve the AATC Business Exchange.
We will be giving away a Remarkable 2 tablet at the end of the event to a lucky owners/managers attendee. Additionally, for owners/managers that register before June 15th, you will have an opportunity to win a 2nd Remarkable!! As always, you must be present to win the Remarkables.
For our valued supplier partners, we have created an excellent, exclusive marketing opportunity from 9:00 a.m. to 10:00 a.m. before the one-on-one meetings start: the Very Important Pitch (VIP). The Very Important Pitch is a Shark-Tank style presentation where you will have 3 minutes to address the entire room of owners/managers at the event from 9:00 a.m. – 9:30 a.m. In addition, there will also be 30 minutes of networking from 9:30 a.m. to 10:00 a.m. for all Very Important Pitch participants in the room before the main event starts.
Every Supplier Partner company that registers by June 15th will have a chance to win the ONE Very Important Pitch (VIP) slot we are giving away. Your company must have already registered and paid to attend the Business Exchange.
There are only 10 VIP slots; however, our Business Exchange sponsors will take up FOUR of those slots. ONE slot will be given away for Early Bird Suppliers (those that register by June 15th). The remaining FIVE will be sold for $1,500 each. All registered suppliers can request to go into the drawing for the available slots. Drawing will take place online during a lottery-type event.
For AATC owners/operators, the AATC Business Exchange:
Support your industry's federal advocacy initiatives;
Help Stop Eviction Moratoriums, Tax Increases, Onerous Industry Regulations;
Learn about the latest products and services; and
Gather pricing data ahead of budget season
For AATC supplier partner, the AATC Business Exchange:
Access to more than 200 DFW

owners/managers executives;
More than 50 OM companies; and
Get one-on-one face time with owner/manager decision-makers
Big thank you to Perma Pier Foundation Repair of TX for being our presenting sponsor. Special thanks to the Business Exchange Committee for their hard work in making this event happen. This event would be impossible without the support of AATC and NAA staff members Mindy Barnes and Jim Wilson.
Nicole McQuarry, Regional Vice President, American Landmark, 2022 Business Exchange Committee Chair. For more information, contact Mindy Barnes at mbarnes@aatcnet.org.