UGM Charity Bowling Tournament presented by Earthworks
---
Saturday, September 18, 2021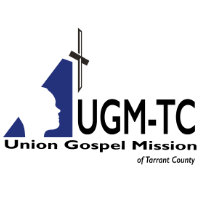 UGM Charity Bowling Tournament is a fundraiser for the Union Gospel Mission of Tarrant County. 52 bowling teams, 20+ silent auction basket sales, and hundreds of spectators make this event a favorite each year, typically raising $20K or more for our friends at The Mission.
WE STILL NEED BASKETS!
You can sponsor a Silent Auction Basket two different ways. 1) Provide your item(s) with a minimum value of $200 -or- 2) Choose to be invoiced $250 and have AATC purchase and assemble the basket for you!
SPONSOR A SILENT AUCTION BASKET HERE!
PLAN AHEAD & LIMIT CONTACT!
This year we are selling Gospel Goodies Tickets online in advance. What are Gospel Goodies? In addition to our Silent Auction, we have prizes called Gospel Goodies. These prizes consist of items such as electronics, sports items, and our famous Booze Wagon. Each item will have its own drawing; purchase Gospel Goodies Tickets for a chance to win your favorite items. You can purchase as many tickets as you wish. All event proceeds go to UGM!
PURCHASE GOSPEL GOODIES TICKETS HERE!
This Year's Item of Need: Laundry Detergent & Fabric Softener
Please bring this item with you to the event!
Want to help but have no time? Let AATC do the shopping for you! You can donate funds to have both detergent and Booze Wagon contents purchased for you!
SAFETY FIRST!
In addition to the standard Bowlero safety protocols, the Euless location sanitizes each hour
Masks are encouraged and will be available to attendees
AATC will have a can of disinfectant spray at each lane to use as needed for additional safety. All cans will be collected at the end of the event and given to UGM to use inside their offices and facilities.
Event Schedule:
11:00 am – Registration Opens
12 noon – Lanes in Practice Mode
12:15 pm – Lunch served to Bowlers
12:45 pm – Event Announcements
1 pm – Scored Bowling Begins
2 pm – Gospel Goodies Ticket Sales End
2:30 pm – Silent Auction Closes
2:30 pm – GG Drawings, Event & Auction Winners Announced
Reasons why you should attend this event:
For suppliers, this event is a unique networking opportunity. By purchasing a bowling lane, you can choose to entertain clients or reward your sales teams at this family-friendly Saturday event.
For O/M's, this is a great way to reward your on-site teams by purchasing a bowling lane, as well as great team building, all while supporting a great cause.
This is the only event where spectators can attend for free!

Other event details:
Bowling Lane Sponsorships go on sale in October when AATC rolls out the sponsorship program for the following year
A Bowling Lane Sponsorship includes bowling and lunch for 5 attendees
Spectators are welcome to attend this event for free, but lunch is not included/provided
A silent auction filled with great items will be open for bidding during the tournament
Tickets can be purchased for our Gospel Goodies drawings
The Best Dressed Team gets to take home a trophy and earn bragging rights
Because all event proceeds benefit UGM, no refunds will be given.
2021 BOWLING LANE SPONSORS
EARTHWORKS - TITLE SPONSOR
Action Construction
Alley Cat Pest
ALN
American Landmark
Apartments.com
AZ Partsmaster
BEHR Paint
BG Multifamily
BioTechs Crime & Trauma Scene Cleaning
Camp Construction Services
Capital Construction Group
Centex Construction
Century HVAC Supply
Chadwell Supply
Contractors Inc
CSC Service Works
Deford's Supply
Element Enterprises
FIDUS Construction Services
First Onsite Property Restoration
FSGS - Your Trusted Sign Partner
FSI Construction
Green Mountain Energy
Green Roofing & Construction
Guardian Construction
HD Supply
Home Depot Pro Multifamily
Impact Floors
JLS Towing
KSC Group
Lighthouse Apartment Services
Lowe's Pro Supply
Madera Residential
MFI
Olympus
Precision Appliance Leasing
Rasa Floors
Reliant
Sherwin Williams
Stowe's
Summit
The Liberty Group
Valet Living
2021 SILENT AUCTION BASKET SPONSORS
ALN
Apartments.com
ApartmentData.com
Arbor Carpet
AZ Partsmaster
CAMP
Chadwell Supply
Earthworks
Element Enterprises
First Onsite
Guardian
Liberty Rent
Madera Residential
Optimized Waste Solutions
Precision Appliance Leasing
Rasa Floors
Sherwin-Williams
SRT
Texas SW Floors
The Guarantors
For More Information: