Back to Events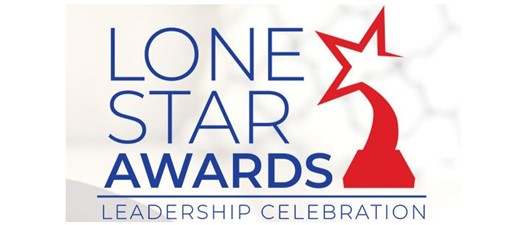 Lone Star Awards
Industry Awards Show and AATC Installation
Friday, January 29, 2021
Event Details
Not only is it our annual AATC installation, but it's also an annual event where we recognize the best of the best in the industry. Each year, AATC reviews hundreds of nominees only to narrow it down to one. To be recognized as a Lone Star Award winner is truly an honor and a rare achievement held only by a select few over the years.
AATC LONE STAR AWARD CATEGORIES

Assistant Manager of the Year

Community of the Year (4 TOTAL Awards Given)

Leasing Consultant of the Year

Maintenance Supervisor Over 250 Units

Maintenance Supervisor Under 250 Units

Property Manager Over 250 Units

Property Manager Under 250 Units

Regional Maintenance Supervisor of the Year

Regional Property Supervisor of the Year


Service Support of the Year of the Year
---
Thanks to all of our sponsors!

Title Sponsor:
MFI
Category Sponsors:
ALN Apartment Data
Apartments.com
BG Multifamily
CAMP Construction
DeFord's Supply
Earthworks
Green Mountain Energy
Impact Floors
JLS Towing
The Liberty Group
Lowe's Pro - MSH
Reliant
Food Sponsor:
Stowe's Independent Services

Lanyard Sponsor: AZ Partsmaster
---
Congratulations to ALL Award Finalists!
Assistant Manager of the Year

Markicia Anderson, BH Management
Erika Bacilio, Apartment Service Management Company
Jennifer Bond, Olympus Property
Haleigh Brown, Valiant Residential
Amber Feliz, Carter-Haston
Ryan Gaytan, SPI/ Valiant Residential
Brittany Gonzales, WAK Management
Aspen Hill, BH Management
Angie Holcomb, Highmark Residential
Jessica Jackson, Olympus Property Management
Isabel  Monticello, Olympus
Jason Mozley, Madera
Brittany Preas, Madera Residential
Araceli Rosales, American Landmark
Whitney Tanner, Highmark Residential
Megan Watson, Olympus
Leasing Consultant of the Year
Keesha Bayer, Carroll Management
Vanessa Boston, Olympus Property
Valerie Del Rio, Madera Residential
Courtney Donnelly, MAA
Emily Frasier, Busboom Management Group
Shemeika Justice, Churchill Residential
Paige Koly, Greystar
Thanya Medina, WAK Management
Reagan Melton, Olympus Property
Dylan Noysavanh, Greystar
Rosalyn Solis, BH Management
Angela Thomas, Greystar
Verenice Vazquez, Madera Residential
Renee Walker, Olympus Property            
Crystal White, AV Property Management
Maintenance Supervisor of the Year Over 250 Units
Marvin Doss, WAK Management
Miguel Garcia, Greystar
Wilfredo Martinez, Olympus Property
Victor Raya, Greystar
Eduardo Rodriguez, Greystar
Alfredo Rojas, Valiant Residential
Liuver Setien, Madera Residential
David Staine, Cortland Properties
Jason Wyles, Highmark Residential
Maintenance Supervisor of the Year Under 250 Units
Jimmy Barnes, Elevate MultiFamily
Manuel Cano, American Landmark
Raul Cardona, Busboom Management Group
Pablo Hernandez, Madera Residential
Eliaz Lopez, Highmark Residential
Salvador Martinez Rivas, UAG Ventures
William Mejia, Capstone Real Estate Services
Manual Ortega, Valiant Residential
Larry Richey, Olympus Property
Jose Sepulveda, Valiant Residential
Son Tran, Apartment Service Management Company
Property Manager of the Year Over 250 Units
Teresa Alvarado, Greystar
Rachael Anderson, Madera Residential
Pastora Avila, MAA
Aubrey Barnett, Olympus Property
Joseph Cancino, Greystar
Marixa De Lozano, BH Management
Audrey Gibson, Greystar
Haydy Giron, WAK Management
Ashley Harrison, BH Management
Amy Hurdsman, Olympus Property
Ana Jackson, Busboom Management Group
Marsha Ortiz, WAK Management
Deleathea Payne, Capstone Real Estate Services Inc.
Eira Rivera, Valiant Residential
Stephanie Rusnak, Olympus Property
T Jaye Sanders, Madera Residential
Yolanda Torres Rodriguez, Highmark Residential
Ben Wientge, Carroll Management
Property Manager of the Year Under 250 Units
Terrie Bass, Apartment Service Management Company
Rebecca Branscum, Capstone Real Estate Services
Katrina Colley, Valiant Residential
Rosa Desantiago, Madera Residential
Georgina Felix, LumaCorp Inc.
Chanon Fisher, Valiant Residential
Diana Flores, American Landmark
Natasha Jones, Valiant Residential
Britteny Norris, Valiant Residential
Megan Thompson, BH Management
Regional Maintenance Supervisor of the Year
James Buford, American Landmark
Israel Flores, United Apartment Group
Erick Quintana, City Gate
Michael Sotak, Westdale
Regional Property Supervisor of the Year
Melanie Aaron, Greystar
Kyra Bennett, Valiant Residential
Amy Cox, Busboom Management Group
Kim Espinoza, Valiant Residential
Deborah Kelderman, City Gate Property Group
Crystal Sanchez, Valiant Residential
Jennifer Thomasson, Hudson Peters
Sarah Turner, Olympus Property
Service Support of the Year
Mark Ellzey, Greystar
Anastacio Flores, Olympus Property
Pablo Freitas, Apartment Service Management Company
Juan Galvan, Greystar
Peter Jaramillo, Greystar
Danny Munoz, Madera Residential
Matthew Nelson, Busboom Management Group
Ernesto Ortega, Madera Residential
Hoang Pham, BH Management
Austin Tyler, Olympus Property
Community of the Year Built Before 1990
Arbor Park Apartments, Wehner Multi Family
Bardin Oaks, LumaCorp Inc.
Belmont Place Apartments, M Group Residential
Copper Chase Apartments, Apartment Service Management Company
Eagles Point, Madera Residential
Hub at Chisholm Trail, Summit Property Management
Oak Park, Carroll Management
Trinity Meadows Apartments, WAK Management
Community of the Year Built Between 1990-2005
Chesterfield Apartments, Valiant Residential
Coventry at CityView, WAK Management
Homes of Parker Commons, Pace Realty Corp
Olympus Team Ranch, Olympus Property
The Club at Stonegate, Busboom Management Group
Towne Crossing Apartments, BH Management
Wildwood Creek Apartments, Grand Peaks Property Management
Community of the Year Built Between 2006-2016
Landing at Mansfield, BH Management
Parkside So7, ZRS Management
Providence at Marine Creek, Highmark Residential
Skyview West Apartments, Valiant Residential
Terrawood, Carter-Haston
The Davis, Olympus Property
Community of the Year Built After 2016
Oaks 55, Capstone Real Estate Services
Stallion Pointe, Capstone Real Estate Services
The Landing at Centreport, Busboom Management Group
The Landing at Cross Creek, Landmark Management Group
The Standard at Boswell, Capstone Real Estate Services
Trinity at Left Bank, Greystar
For More Information: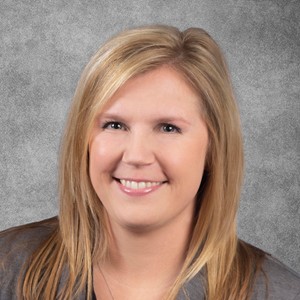 Annie Williams
AATC Director of Special Events
(817)284-1121
2020 Lone Star Awards Winners
2020 Assistant Manager of the Year
Jennifer Bond, Olympus Property
2020 Community of the Year Built Before 1990
Trinity Meadows, WAK
2020 Community of the Year Built Between 1990-2005
Olympus Team Ranch, Olympus Property
2020 Community of the Year Built Between 2006-2016
The Davis, Olympus Property
2020 Community of the Year Built After 2016
The Landing at Cross Creek, Landmark Management
2020 Leasing Consultant of the Year
Courtney Donnelly, MAA
2020 Maintenance Supervisor of the Year Over 250 Units
David Staine, Cortland
2020 Maintenance Supervisor of the Year Under 250 Units
Manuel Cano, American Landmark
2020 Property Manager of the Year Over 250 Units
Joseph Cancino, Greystar
2020 Property Manager of the Year Under 250 Units
Katrina Colley, Valiant Residential
2020 Regional Maintenance Supervisor of the Year
Erick Quintana, CityGate
2020 Regional Property Supervisor of the Year
Melanie Aaron, Greystar
2020 Service Support of the Year
Matthew Nelson, Busboom Group