Education & Leadership Conference - The Greatest Show
---
Tuesday, November 15, 2022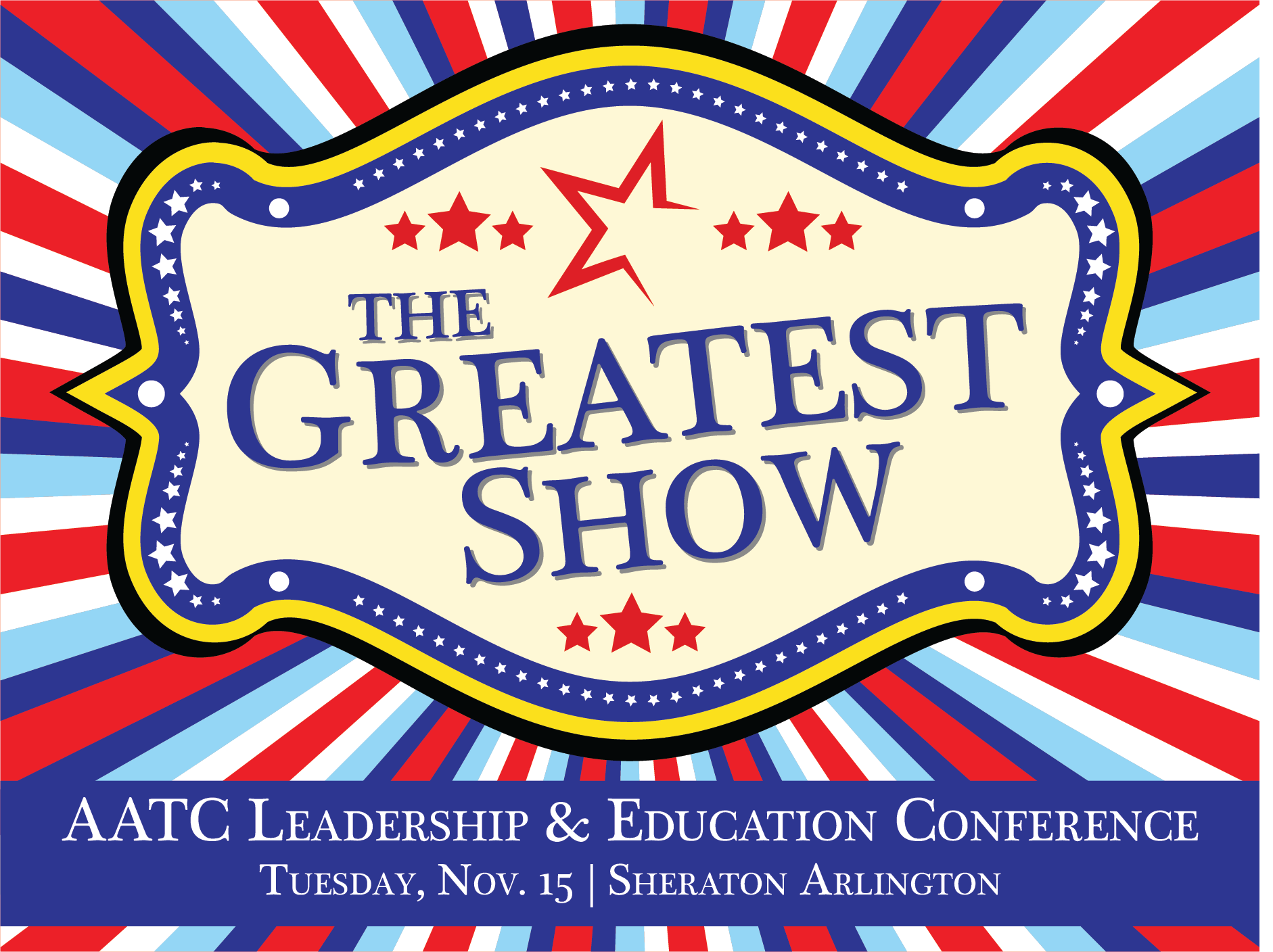 AATC Education Conference
presented by Century HVAC

Each year, AATC collaborates with the best and brightest minds in the multifamily industry to bring you one of the most relevant, energizing, and incredible education programs on the planet. This conference is designed to enhance and educate not only the newest members of your staff but also the seasoned veterans. So, get your teams signed up to attend this 1-day education conference, then go to the trade show right after!
WHO is the conference for? EVERYONE! Owner Members and Supplier Partners...bring your entire teams. The day is focused on leadership, motivation, communication...and we promise you'll be inspired! This is a great opportunity to spend the day with your employee's! From onsite maintenance, leasing, management, to corporate/home office teams and of course our incredibly valuable Supplier Partners! Come One....Come All To The Greatest Show!
Event Schedule
Registration/Check-In opens at 8 am
9:00 am Event Kick-Off
9 to 12 - Education Sessions
12 to 1 - Lunch
1 to 4 - Education Sessions
4 to 7:30pm - Tradeshow
Conference Price: $159 per person
For Groups of 10 or more, there is a 10% discount PLUS you will receive a reserved company table!
Please reach out to Gregory Ann @ gregoryann@aatcnet.org/469-647-0889 for more details

Keynote Speaker


Johnathan Lee Iverson

The Ringmaster & Chairman of the Board for Omnium: A Bold New Circus, is an accomplished and history-making showman who has been privileged to grace the most coveted stages and arenas, the world over.
As a member of The Boys Choir Of Harlem, he shared the spotlight with the likes of LL Cool J, Spike Lee, Lena Horne, Ray Charles, Stevie Wonder, Luciano Pavarotti, Roberta Flack, Placido Domingo, Tony Bennett, and scores of other luminaries in the world of entertainment. He's kept company with statesmen such as the late South African President Nelson Mandela, Secretary of State, General Colin Powell, and four US Presidents, including Jimmy Carter, Ronald Reagan, George H.W. Bush, and William Jefferson Clinton.
The youngest and first Black Ringmaster of the iconic Ringling Bros. and Barnum & Bailey, which he served until its closing in 2017 making him the last ringmaster in the 146-year history of The Greatest Show On Earth, is renowned for his "powerful voice" and "superstar" presence, as well as, being deemed one of Barbara Walters 10 Most Fascinating People, but he is most proud of appearing as a question on JEOPARDY® twice.
Additional Speakers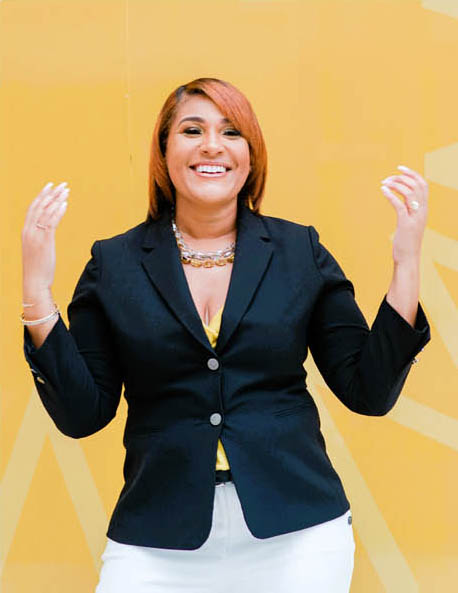 Lissi Daniels, NAAEI Faculty, Director of Training and Development, Madera Companies. Lissi has been part of the Multifamily Industry for over 16 years. In this role, Lissi serves as a leader who supports talent, creatively designs, and leads training programs and initiatives by ensuring proper execution at all company levels. She also implements processes and methods for enhancing and recognizing performance. In 2001 Lissi received her BA in Mass Communications from Southwestern Oklahoma State University. Currently, Lissi volunteers with the Apartment Association of Greater Dallas and Tarrant County as a member of the education committee and the NAAEI Faculty.
Her passion for training and motivating has always been near and dear to her heart. She wanted to make a difference in people's lives through inspiration, which led to the beginning of her journey into motivational speaking—connecting with people and encouraging others from her personal experiences by relating and seeing their visions, goals, and aspirations through their eyes.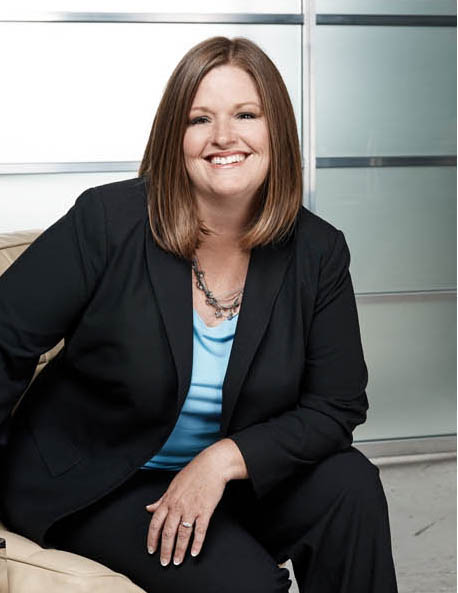 Sarah Turner, Sarah is an industry veteran who leverages her experience in marketing, training and in leadership roles to help others focus and pay attention to what matters most at work and in life. She brings fun, energy and knowledge to help those around her personally and professionally.
Sarah has completed her NALP, CAM, CAPS and is a proud member of the NAAEI Faculty, but her strong background in learning, development and managing large teams is what brings value to the conversation. Sarah has served with the Apartment Association of Tarrant County in many capacities and was once the AATC Director of Education. Sarah is an active member, facilitator, and volunteer for AAGD, TAA and NAA for many years. Sarah serves as Regional Vice President with Olympus Property, proud wife, and mom to three boys and big sister to David, Natalie, and TJ. Sarah is passionate about people, leadership, professional growth, and family. She is especially inspired to help people take their careers, and themselves to unprecedented levels.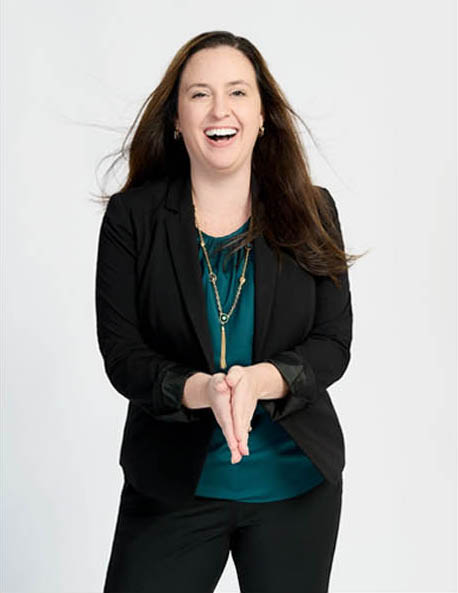 Katy Polanco; Katy's passion is learning; she believes that you never stop learning and discovering new things about ourselves and the world around us. She has a heartfelt desire to help others not only improve their careers, but also how learrning impacts their personal development. Katy is a huge advocate for an industry that has given her purpose plus a career path she may have never discovered if it were not for a couple of random encounters. Katy has her CALP from NAAEI and is part of the NAAEI Faculty.
From Katy: "I love when others get excited about learning, when self discovery is happening in a raw and real moment. How we see the world is shaped by our experiences and the interactions we have with others, I'm happiest when that is taking place."
In her day job, Katy is the Learning & Development Specialist with Olympus Property. Prior to working with Olympus, Katy was the National Training Manager at RPM and Pace Realty Corporation. Katy has worked onsite in multifamily but also has a background in staffing and recruiting and, as such, has the ability to quickly identify talent. Katy has a BS in Communications from the University of North Alabama and is happily married to Julio, and together they have one darling daughter, Lilly.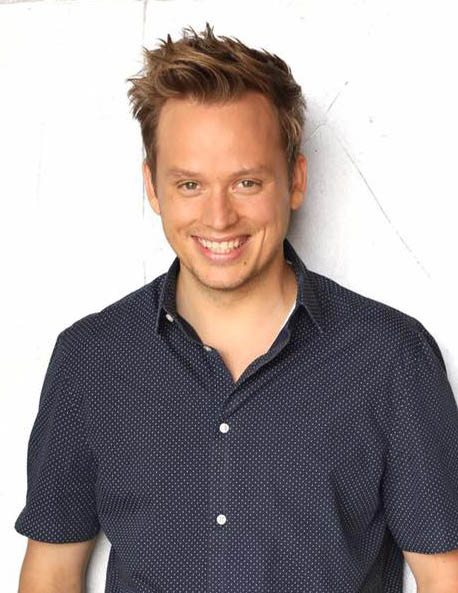 David Henne - After receiving his BFA from Midwestern State University in Texas, David decided to take the leap and move west to Los Angeles. While spending years pursuing his dream of acting and writing, he's found a new passion, his love, and his appreciation for life. When he's not working as the Business Development Manager for a new mobility innovation start-up, you'll find him lost in the mountains and enjoying life. He's used his experience in acting, marketing, and sales to become a successful leader and storyteller. David has learned from his own life's challenges that we all have control over one thing and how we respond to these challenges. Obstacles are gifts; they help you realize just how alive you are. He loves to inspire and help others to find their true passion and thrive.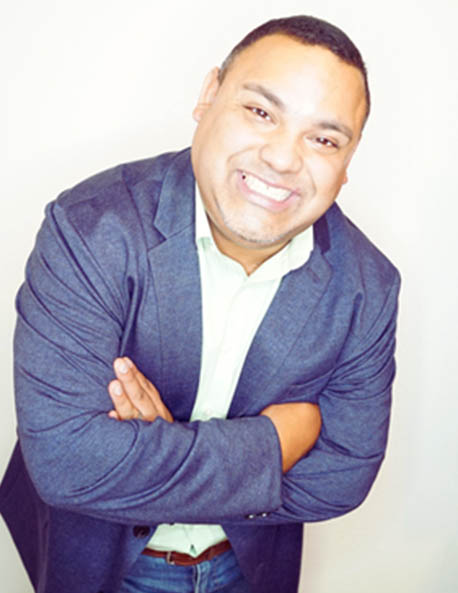 Julio Polanco is an at Large Recruiter for Raising Canes Chicken Fingers. He currently supports various talent acquisition agendas in markets all over the US. Prior to working at Raising Canes, Julio was a market recruiter for RaceTrac Petroleum. Aside from talent acquisition at Raising Canes, his responsibilities include the training and development of new managers and new recruiters. Julio began his career in retail management at Target, where he learned of his love for talent acquisition. Julio is a graduate of the University of North Texas and is married to Katy, together they have one daughter, Lilly, and dogs Basil, George, and cat Fergus. Julio is thrilled to be presenting today and being part of the Greatest Show!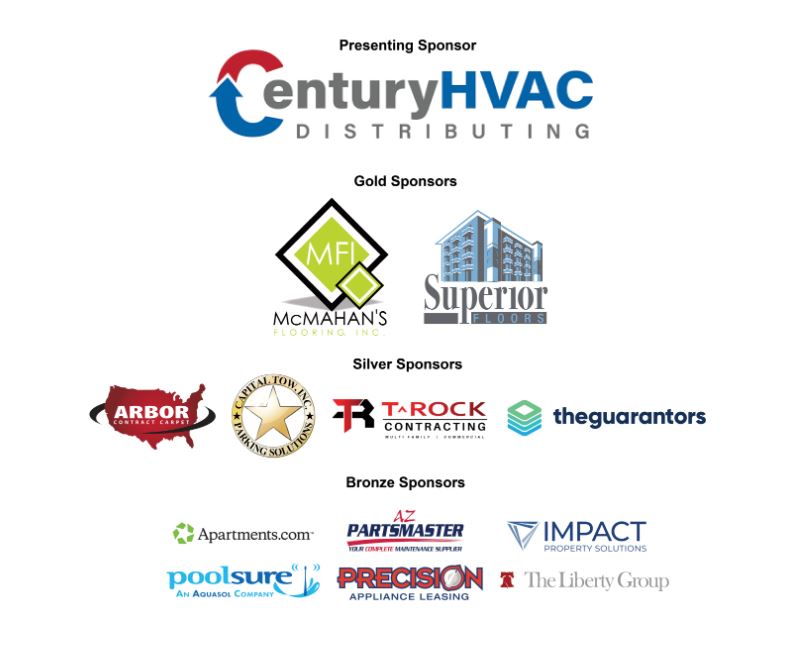 Price is $159 per person
Groups of 10 or more receive a 10% discount.
By registering 10 or attendees you will be given a complimentary reserved company table that seats 10 for both the conference and lunch.
Please reach out to GregoryAnn for any questions: ggoldrick@aatcnet.org/469.647.0889
For More Information: