CAS - Certified Apartment Supplier with Jackie Ramstedt
Set yourself apart from the crowd as a nationally recognized CAS designate!
---
Tuesday, May 25, 2021
at
9:00 AM (CDT)
to Wednesday, June 9, 2021 at 1:00 PM (CDT)
All sessions are through Zoom.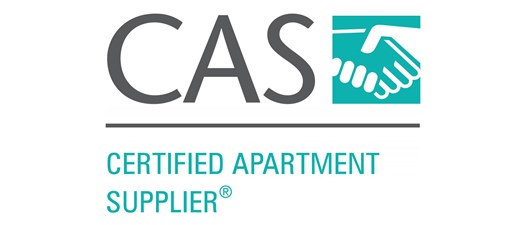 2021 VIRTUAL CAS SCHEDULE
May 25th, May 27th, June 8th, and June 9th
WE RECOMMEND this course for suppliers of apartment products or services.
Earning your CAS credential allows you to network with peers from other supplier companies, as well as with community managers. CAS will help you understand the everyday challenges that apartment management customers face and help you develop unique selling propositions to meet those challenges.
YOU'LL LEARN ABOUT:
Applicant Screening, leasing contracts, and move-ins
Rent collection, lease renewal, the move-out process, lease termination, and eviction
Property management systems and their functions
How community managers create a fair housing environment
Minimize risk through inspections, preventative maintenance, safety programs, and documentation
Property hazards and crime
Environmental hazards
Analyzing property financial operations and underperformance
Monitoring property performance to achieve the owner's investment goals
Maximizing net operating income
Program Requirements: CAS Candidates must complete the following requirements to obtain the CAS Designation:
Must be a Supplier
Have successfully completed CAS coursework *AND* taken the Supplier Success Program (scheduled for June 17th)
Meet all examination requirements within 6 months of enrolling in the program.
To participate in the virtual offering of CAS students will need the following:
Computer with strong internet connectivity and audio/microphone
Print eBook for use during each module
Be able to use chat and polling responses
Plan to take their test within 90 Days of the last session.
Your Instructor: Jackie Ramstedt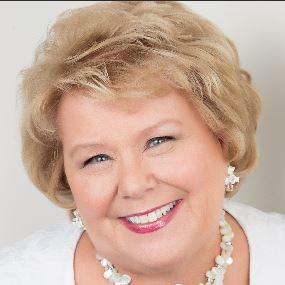 Jackie Ramstedt is a nationally renowned, requested repeat Motivational Keynote Speaker, National Trainer, Consultant, and Performance Coach who has more than 30 years of experience in the multi-housing industry. She has spoken to thousands of industry professionals on a national level for the National Apartment Association, Multifamily Pro Annual Brainstorming Events, the Institute of Real Estate Management (IREM), National Affordable Housing conferences, and numerous state and local Associations, including various management and investment companies throughout the United States and Canada. This is also Jackie's 12th consecutive year speaking with the prestigious Apartment All-Stars Team national tours specializing in customer service, resident retention, leasing, and management solutions.
Jackie earned her CAM and CAPS designations back to back and her CAS (Certified Apartment Supplier) designations whereby she was awarded the CAS Designate of the Year from her local Austin Apartment Association.
Jackie is a veteran instructor of all NAA designation courses including NALP, CAM, CAS, CAPS, and IRO. Jackie was awarded the "Faculty Member of the Year" from her local Austin Apartment Association, where she has served on the Board of Directors and as Education Committee Chair. Jackie is also an accredited instructor teaching core and MCE courses for the Texas Real Estate Commission (TREC).
Pricing:
Members: $615
Non-Member: $715
**Payment must be received no later than May 15th to participate**
CAS Schedule
May 25 - Industry Essentials and Resident Experience
May 27 - RISK
June 8 - Financial Investment
June 9 - Legal and Fair Housing
All Sessions will start at 9:00 am and end at 1:00 pm
Cancellation Policy: you must cancel two weeks prior to the start of the program for refunds.
For More Information Contact
Gregory Ann Goldrick
ggoldrick@aatcnet.org