SPANISH EPA 608 Certification Review & Exam In-Person
Program Sponsored by MFI
---
Wednesday, October 25, 2023
at
9:00 AM (CDT)
to Thursday, October 26, 2023 at 1:00 PM (CDT)
Category: EPA 608 Certification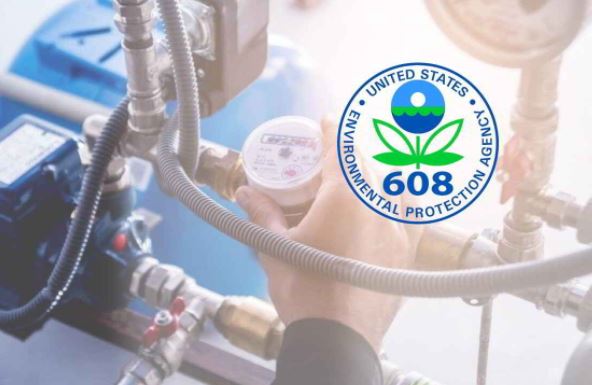 This certification program will be delivered in Spanish only.
According to Federal law, all persons who buy refrigerant, and repair or replace air conditioning systems must be certified through an approved EPA testing organization. The Apartment Association of Tarrant County is an approved provider for this EPA course. Attend this class if you need to obtain the EPA Type I, Type II, Type III, or Universal HVAC certification.


This class is a review of the course workbook and a refresher course if necessary. Both in preparation to take the exam at the end of the day. Remember only persons certified in Section 608 can purchase refrigerants, evaporators, and condensers, and work on a sealed air conditioning system.
Type I: Can only work on Small Appliance (5lbs or less of refrigerant)
Type II: Can only work on Medium, High, and Very-High Pressure Appliances.
Type III: Can only work on Low-Pressure Appliances.
Universal Someone who possesses Type I, Type II, and Type III Certifications


Price:
Member --> $159
STAR Subscriber --> $143
Non-Member --> $199
If you only need to take the exam the cost is $65.00. Please contact Gregory Ann Goldrick at ggoldrick@aatcnet.org to make arrangements.
The Spanish EPA 608 Study Guide will be emailed upon registration. A hard copy will be available to pick up at the association office Monday through Friday 9am to 3pm.
WHO SHOULD ATTEND THIS CLASS?
Anyone who handles refrigeration
Instructor: Nelson Pinero
Account Manager - Multi family - Tempo Service

For More Information: