President's Letter - Game On! - Feb 2023
Date posted
February 1, 2023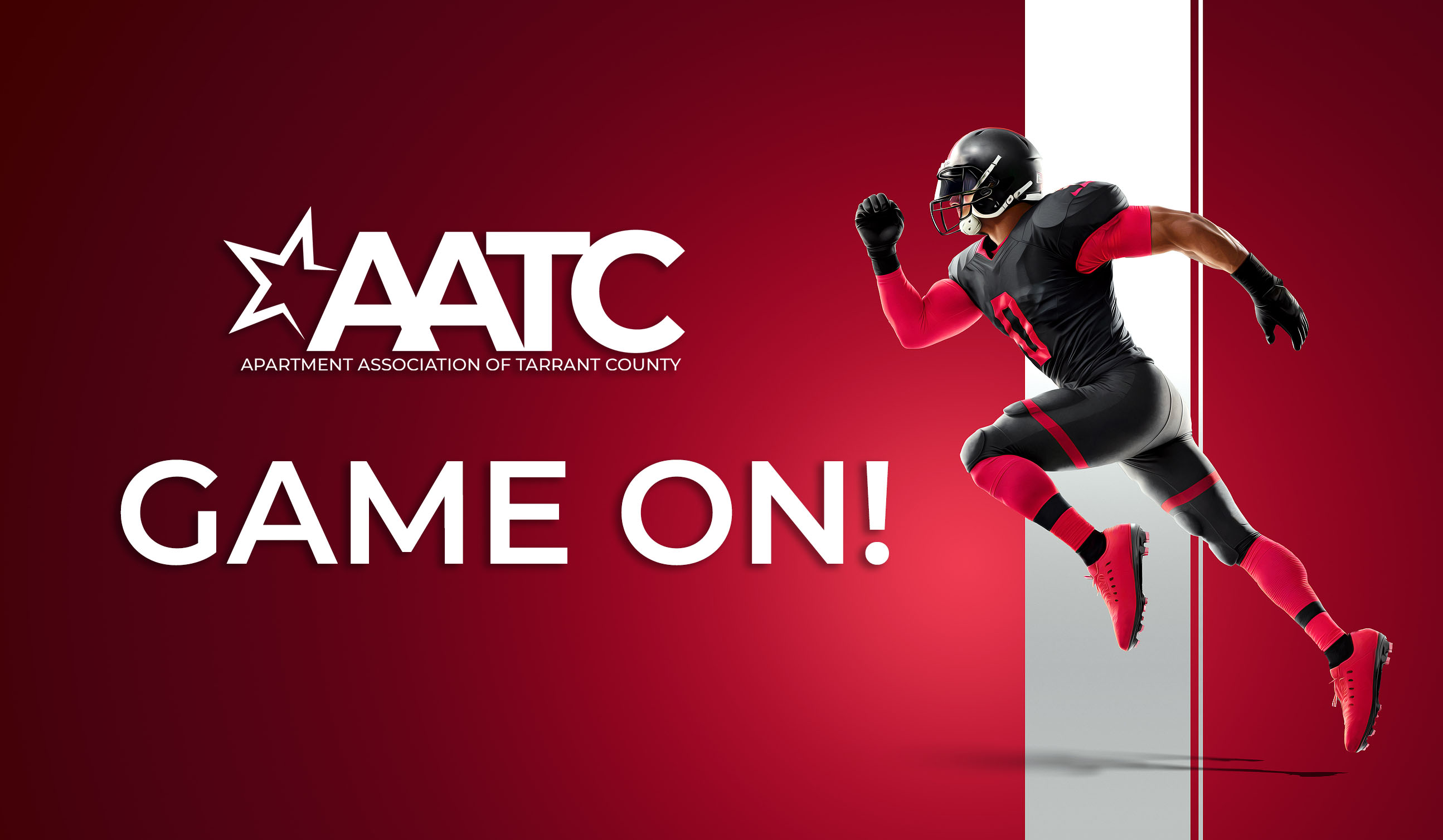 "There are no shoes to fill; there are shoes to outgrow."
Real estate guru Dr. Debbie Phillips said these wise and spot-on words at a recent AATC Board of Directors meeting, inspiring us as we prepare for the upcoming year. That got me thinking about ways I can impact AATC this year as President.
For over 55 years, AATC has educated, advocated, and inspired the marketplace we represent. Since its inception, AATC leadership has positioned AATC as an industry leader and has continuously pushed for top-notch education, advocacy initiatives, communications, philanthropy efforts, and networking opportunities. I can confidently say this year will be no different!
Our theme for 2023 is GAME ON!
There is unfinished business at AATC, and we are poised to tackle it with the amazing AATC Leadership Team we have in place for 2023. Challenge Accepted!
2023 is a Texas legislative year, and we are already at work supporting folks and educating Members on what to expect from this legislature. We're also evaluating systems and internal processes to make AATC even better and, hopefully, bring us to the cutting edge of new and exciting technology.
We have some creative class line-ups in the works to help grow more industry experts and leaders using our state-of-the-art training rooms inside our new building in Hurst. We are excited about our first charity event of the year—UGM Charity Bowling Tournament presented by Earthworks—which is just around the corner, and we hope you can make it. This Bowling Tournament, which takes place on March 4th at Bowlero in Euless, will kick off at 11 am and benefits Union Gospel Mission in Fort Worth. So let's fill those lanes! You won't want to miss the fun that Saturday; always a great time for a great cause, a chance to make you feel terrific, and there are chances to win some incredible prizes! Booze Wagon, anyone?
If you attended our Lone Star Awards event on January 27th, you might have heard my challenge to consider getting more involved. You get out what you put in, so we'd love to see more of our members involved in 2023. It's easy to get involved, as easy as joining one of our wonderful committees. Committees are now open for sign-up on our website at aatcnet.org.
I meant when I said that "my involvement here was the piece of my career I didn't know I was missing." Every minute I have volunteered at AATC has been paid back to me and then some. I have gotten far more out of it than I have put into it. It only takes a little to see your impact. So I invite you to jump in; the water's fine. We're one big happy family!
The talented group of people on our 2023 Board of Directors have inspired me and so many others, and they are ready to give back to the incredible industry that we all adore! If you don't have the capacity to serve on a committee, no problem; start by attending some of our events and classes this year, providing you with more ways to keep being the best out there and representing our counties so well! 
Game on 2023!