Market Update: Checking in on New Construction Pipeline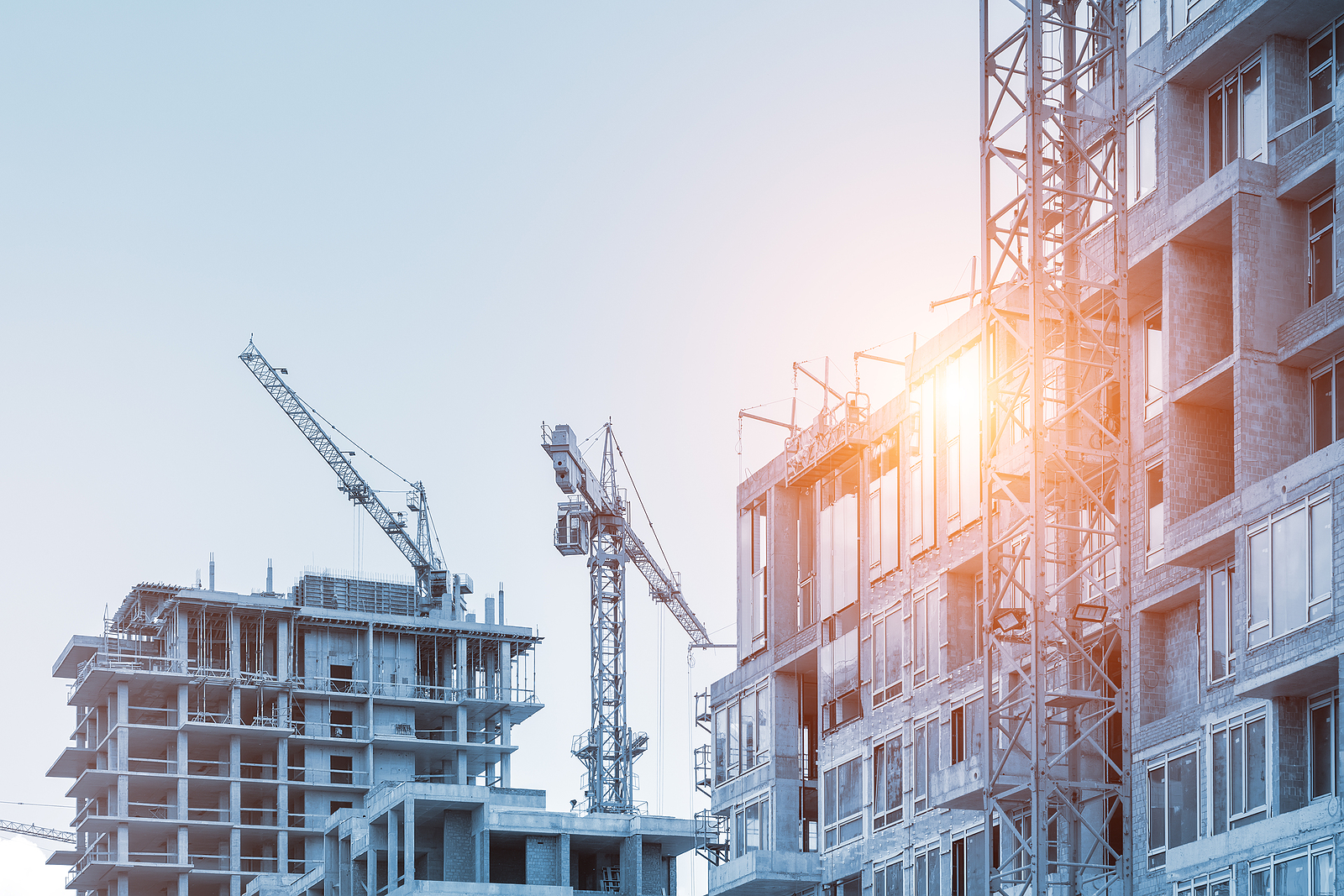 Checking in on the New Construction Pipeline
Even as rent growth has continued at a scorching pace, up 5% in just the first four months of the year, apartment demand through the same period has been the lowest of the last five years. Average occupancy has not fallen by much so far, partially thanks to a slight reduction in new units delivered. However, new supply has nearly doubled net absorbed units in the period. With macroeconomic headwinds increasing, new supply may play a more prominent role in industry performance this year so it's a good time to check in on the new construction pipeline.
As always, all numbers will refer to conventional units of at least 50 units.
Average Construction Duration
With persistent supply chain and labor issues, construction times have been increasing nationally more dramatically in the last couple of years. The national average time from construction start to lease start for properties that began leasing in 2021 was up to over 17 months – three months longer than for properties that began leasing in 2019. For the Greater Fort Worth area, the 2021 average was just over 14 months. This represented an increase only about half that of the national increase from 2019, but the trend of elongating construction times has nevertheless been present here too.
Properties to begin leasing so far in 2022 constitute too small a sample size to draw direct comparisons to previous years, but the average can at least provide a clue as to where the year as headed as we approach the midway point. At the national level, properties to begin their lease-up this year have taken 18 months on average to reach that point from the construction start. For Greater Fort Worth, the average has so far held from last year at just over 14 months.
Recent Deliveries
A little under 2,000 new units have been delivered across the market through April, down slightly from last year's roughly 2,300 units but within the range established over the last five years.
Only four of the 12 ALN submarkets for Greater Fort Worth have seen any new supply through the first four months of the year. This is fewer than in the last few years for the same period, so recent deliveries have been a little more concentrated so far this year. The Denton – Corinth region has led the way with more than 600 new units. Both the North Fort Worth and South Fort Worth submarkets have added around 500 new units, and South Arlington saw deliveries totaling almost 300 units.
Units Under Construction
More than 8,000 units were under construction as of the end of April across Greater Fort Worth. 11 of 12 ALN submarkets for the area had at least one project under construction, so upcoming deliveries will be more widespread than recent deliveries have been.
Three submarkets had more than 1,000 units each under construction. Central Fort Worth, with approximately 1,300 units, led the way. South Arlington was just behind with a little more than 1,200 units having already broken ground but not begun leasing, and Denton – Corinth had around 1,100 units in this phase of the pipeline.
Pre-Construction
Projects in this group are those that are somewhere in the development process but haven't broken ground. Because it's possible to postpone or cancel these projects based on market conditions, they aren't as relevant in the short-term from a supply perspective. However, they can provide some insight into the general expectations for a market. About 15,000 units were in this phase of the pipeline to close April.
The Central Fort Worth submarket had the most pre-construction units in the pipeline of any submarket with nearly 4,000. North Fort Worth had second-most with just under 3,000 units. The Denton – Corinth region, with more than 2,000 units, will also continue to be a particular focus of new development over the near term. As with the under construction portion of the pipeline, 11 of 12 submarkets have at least one project that has yet to break ground.
Takeaways
Average occupancy has continued to be unusually high thanks to last year's explosive apartment demand. But as the broader economic situation becomes increasingly volatile, evictions ramp up, and demand recedes from those historic levels, there is no guarantee this will remain the case. The new construction pipeline is expected to output a bit more than the five-year average of around 6,000 units this year. Consequently, average occupancy could close the year closer to the typical 90% than last year's 93% without a summer bounce in demand.
Jordan Brooks
Senior Market Analyst – ALN Apartment Data
Jordan@alndata.com
www.alndata.com
Jordan Brooks is a Senior Market Analyst at ALN Apartment Data. In addition to speaking at affiliates around the country, Jordan writes ALN's monthly newsletter analyzing various aspects of industry performance and contributes monthly to multiple multifamily publications. He earned a master's degree from the University of Texas at Dallas in Business Analytics.