Black Gold Cabinetry
3930 Black Gold Drive Dallas, TX 75247 United States
Supplier-Partners
Member Since: 2022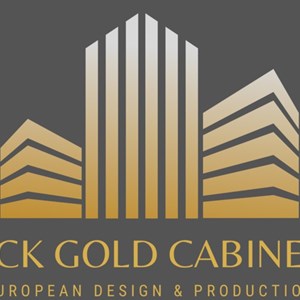 Company Overview
I would like to introduce our company, Black Gold Cabinetry. We are a European style frameless cabinet line specializing in transitional and contemporary styling. We utilize a ¾" domestic furniture board to create all of our cabinet boxes and use a wide variety of American and European laminates for our finished material.

Here are some key notes about us;
- Black Gold is a new Texas based cabinet manufacture created in 2022.
- Between our board members, we have over half a century worth of experience in business and manufacturing.
- We manufacture high quality cabinet boxes featuring the latest and greatest flat panel laminate doors for clean design lines.
- All of our products are built locally in Dallas.
- We are a wholesale company.
- We are always working with our vendors and designers to stay current with design trends and meeting customer needs.
Here at Black Gold, we take a lot of pride in our product. We would love to discuss your cabinetry needs and how we can provide you with the best service possible. If you are interested in learning more or becoming a certified dealer, please reach out to contact@blackgoldcabinetry.com so we can schedule an appointment.